Let's Talk about Mental Health webinar
Posted on • Career planning, Disabilities and health conditions, Jobs, internships and work experience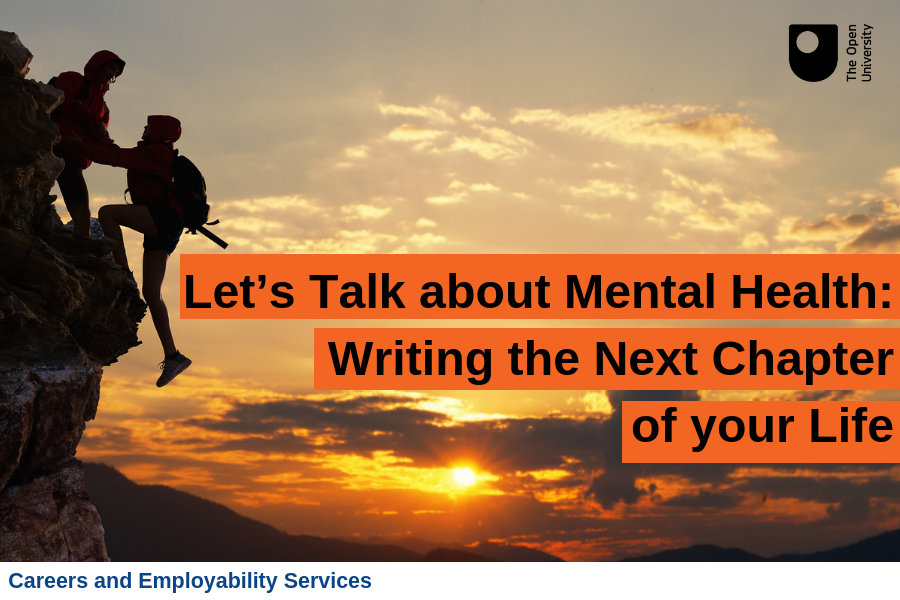 Working with Mental Health Issues
We know from talking to students that finding and keeping work can sometimes feel like a mountain to climb when you are facing the challenges of mental health difficulties, low self-confidence or self-belief.
There is free support to help people with mental health issues find and stay in work. Cathy Lovell explains how you can access this support in our pre-recorded webinar.
You don't have to climb this particular mountain alone, help is at hand.
Careers and Employability Services