So, you want a job keeping your community safe?
Posted on • Career planning, Graduate opportunities, Jobs, internships and work experience
For a lot of people, the first role that comes to mind when they think about protecting their community is Police Officer. This can be a great hands-on career if you have a strong sense of fairness and integrity, enjoy solving problems, and want to use your communication skills to help people. But there are a range of different roles within the police service itself, both front-line and non-operational, and beyond the police there are a whole host of people protecting our communities on a daily basis, whether directly or indirectly. OU Career Consultant Penny, herself a previously serving Police Officer, gives her advice on what to consider if you want a career helping your community: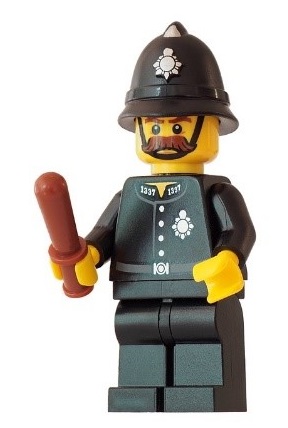 Line up your skills
It's worth thinking about where your strengths and skills lie, so that you can get an idea of which role might work for you. A good place to start is the 'know yourself' section of Your Career Planning Guide, which is full of practical activities to get stuck into to help you reflect on yourself and the kind of work that would suit you. You may also find our interactive careers quiz helpful to start to generate ideas.
Examine job roles
Once you feel that you have a good grasp of your skills, start exploring job profiles – begin with our how do I become a? page – to compare your skills to those required for various roles. Here are a few roles (not an exhaustive list) that you might like to explore: Police Community Support Officer (PCSO), Prison Officer, Probation Officer, Armed Forces (Various Roles), Firefighter, Paramedic, Social Worker.
Seize your potential
I had a desire to make a difference and to help people see that there are choices in life. I was interested in probation work but having left school with four CSEs at 16, I never thought I could do it.
OU graduate John knew he wanted to help protect his community early on and OU study helped him realise his ambitions. Read more about John's journey to become a Probation Worker.
Uncover opportunities
So, if you know that you want to do but you aren't quite sure how, then it's time to start researching opportunities. Why not have a look around OpportunityHub to get a broader view of the roles that are out there. Search the 'Organisations' section for opportunities and information about employers such as Police Now, Metropolitan Police Service, College of Policing and Unlocked Graduates.
If you're interested in working in the prison service, Unlocked Graduates offer a two-year leadership development programme where you'll work as a prison officer. Find out more in this webinar they recorded for us earlier this year.