Not a 9 to 5 person? A portfolio career might work for you
Posted on • Career planning, Forums and webinars, Graduate opportunities
It took me a while to realise that when you do something you enjoy, the career that follows will be a fulfilling one.
Is the same old way of working getting you down? Want to put all your various skills to work? Fancy fitting work around your own personal rhythm? A portfolio career might be right for you. Meet OU graduate and freelancer Larissa Bauml.
PORTFOLIO CAREER, WHAT'S THAT?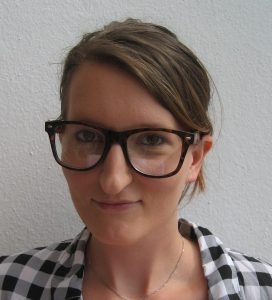 The portfolio career turns the traditional 9-5 pattern of working on its head. It offers a more flexible way of working tailored to your unique set of skills, needs and priorities.
Larissa shared how she built up a full-time working life by combining several different roles, using a wide range of different skills. Read more on the Careers website about how she found the daunting (at first) change from the perceived security of permanent employment to being self-employed was not as difficult as she thought.
Quite the reverse. One of her most profound discoveries as she started on her journey, was realising she could actually make herself more secure. In a changing world of work, she diversified her range of skills and what she could offer in different roles.
I can work the way I work best, without having to justify why I did it this way or another.
Find out more about how Larissa did it in How I developed my portfolio career: Q & A webinar
PLANNING YOUR FUTURE.
Whether you're thinking about starting, developing or changing your career, you can find lots of practical exercises to help you move forward in "Your career planning guide". Find out about the rise of the gig economy , and whether it's for you, in our recorded webinar. Explore various self-employment options on our website and test out different roles and sectors by finding flexible work experience.