Please ensure that terms and conditions are read BEFORE booking. 
This is a first come first served trip.
Italian Dolomites
Strictly limited to 35 places
6 days 5 nights in the Italian Dolomites

Staying at the 3* Paganella Hotel in the beautiful town of Fai della Paganella situated in the splendid Dolomite Mountains, North of Trento on the Paganella high plateau.
We are offering a 6 days 5 nights trip Dinner, Bed and Breakfast (including wine at dinner and a free bar).
One day will include a mystery day tour including pizza/wine picnic with the hotel owners.
A Grolla evening and a wine tasting evening before dinner and a farewell candlelit Trentino Dinner with music on your last night.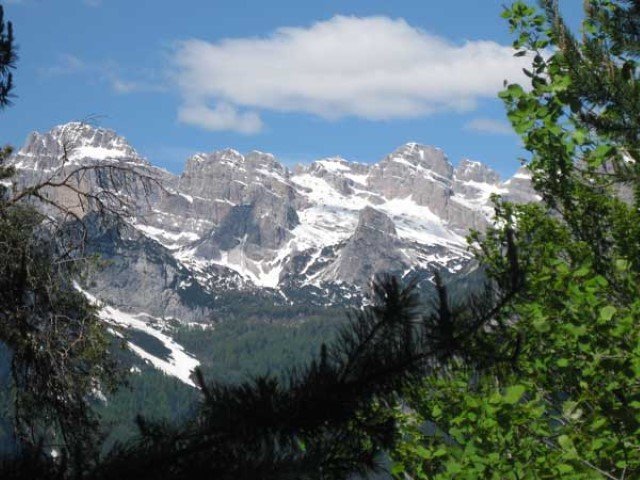 View from the Pagnella Hotel (Photo from their website)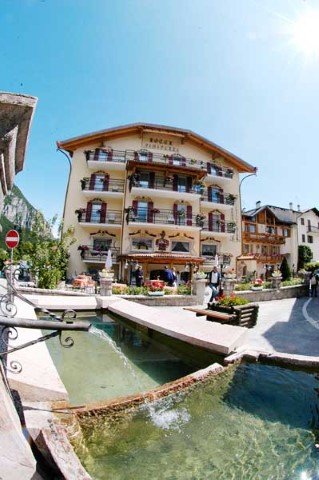 The Pagnella Hotel (Photo from their website)
Excursions include day trips to Lake Garda, and Bolzano and the Caldaro wineries
Limone on Lake Garda

View of the Bolzano region
View of the Caldaro Wineries
Please ensure you read our terms and conditions BEFORE booking. 

When
 Friday 6th October 2017 - Wednesday 11th October 2017
What's included

Return coach hire from Milton Keynes to London Gatwick
BA Flights to Verona
FLIGHT INFORMATION (Timings below are based on British Airways and are subject to change) Friday 6th October 2017 BA2596 London Gatwick departs - 07:35 Verona arrives - 10:45 (local time) Wednesday 11th October 2017 BA2599 Verona departs - 22:25 London Gatwick arrives - 22:25 (local time)
Return transfers to your hotel, with English speaking assistance each way
5 nights accommodation at the Paganella Hotel, Fai della Paganella
A welcome glass of Prosecco or non-alcoholic drink on your arrival day
Cold buffet breakfast each morning of your stay
A 4 course dinner each evening, for the arrival night a set/fixed menu will be served - no choice of menu.
For the remaining nights there will be a choice of starter and main with a fixed dessert. The choice will be made at dinner the night before, for the following night.
Tables of 2, 4 & 6 in the main restaurant for all meals
Unlimited house wine and water will be served with dinner each evening
Tea and coffee after dinner each evening
A free bar will be available between 6pm and 10:30pm at the hotel. Drinks will include local beer, local wines, soft drinks and local branded spirits)
Mystery day out with the hotel owner (guided walk of Fai della Paganella which includes a pizza/wine picnic)
Quiz/games held on one night at the hotel
Grolla evening in the hotel bar on one night
A wine tasting evening in the restaurant before dinner on one night
A farewell candlelit Trentino dinner with music will be served on your last evening (fixed menu)
Full day coach excursion - Scenic Dolomites Mountain Drive with an English speaking guide
Full day coach excursion to Riva and Limone on Lake Garda with an English speaking guide
Full day coach excursion to Bolzano & the Caldaro wine route, including a stop at a local Cantina for a wine tasting session
Please Note: INSURANCE is compulsory but is not included, if you want insurance from Success Tours please let us know.

Price

 Price to be confirmed by numbers but should be in the region of £699 per person

 

***Please note prices subject to change until final numbers have been confirmed.***

HOWEVER you will be responsible for paying for your places or finding alternative people unless you cancel your place by 5th January.

All bookings are subject to Success Tours Ltd Terms and Conditions, a copy of
which can be found on Success Tours Ltd website

How to book

If you wish to book tickets, PLEASE HELP US TO HELP YOU!!

To book please complete this FORM

(We are not accepting bookings by email.)

You need to notify us of any changes to your request by 5th January 2017 at the latest or you will be responsible for paying for your places or finding alternative people.

You will need to confirm insurance details or insurance is available through Success Tours if required.

Deposit Deadline: A deposit of £150 per person will be required to hold your place on the trip by 25th January 2017

Final Payment Deadline: Final Payment will be required 25 July 2017 

Further info

The travel agents for this trip are Success Tours Tours

If you are in a Region or Nation or warehouse, please email to discuss possible alternative travel arrangements.
Please ensure you read the  Booking Terms and Conditions BEFORE REQUESTING TICKETS