Professional biography
BA Hons Archaeology and Anthropology (University of Cambridge), MA Women's Studies (University of Kent, Canterbury), PhD (University of East Anglia)
Susie West graduated as an archaeologist with a strong interest in standing buildings and cultural theory, including questions of gender.  She followed this up with her MA, and then joined the Norfolk Museums Service as the managing editor for the monograph series East Anglian Archaeology. A visit to Felbrigg Hall, a National Trust property with a charming and intact family library, produced the idea for her PhD research; an interdisciplinary project on private libraries in country houses of the long eighteenth century. It united the interdisciplinary field of book history with architectural history, to produce a new chronology for the emergence of the formal library room in country houses. As Munby Fellow in Bibliography at the University of Cambridge, she researched the Sidney family of Penshurst Place and their early modern libraries; she is now a recognised expert on the English country house library. She worked for English Heritage as a Senior Properties Historian, caring for their historic property portfolio including Wrest Park, Audley End House and Hardwick Old Hall. Susie joined the OU in May 2007, bringing her built environment expertise to the new curriculum and research area of Heritage Studies at the OU. She continues to contribute to new directions in teaching, including the rising interest in material culture studies.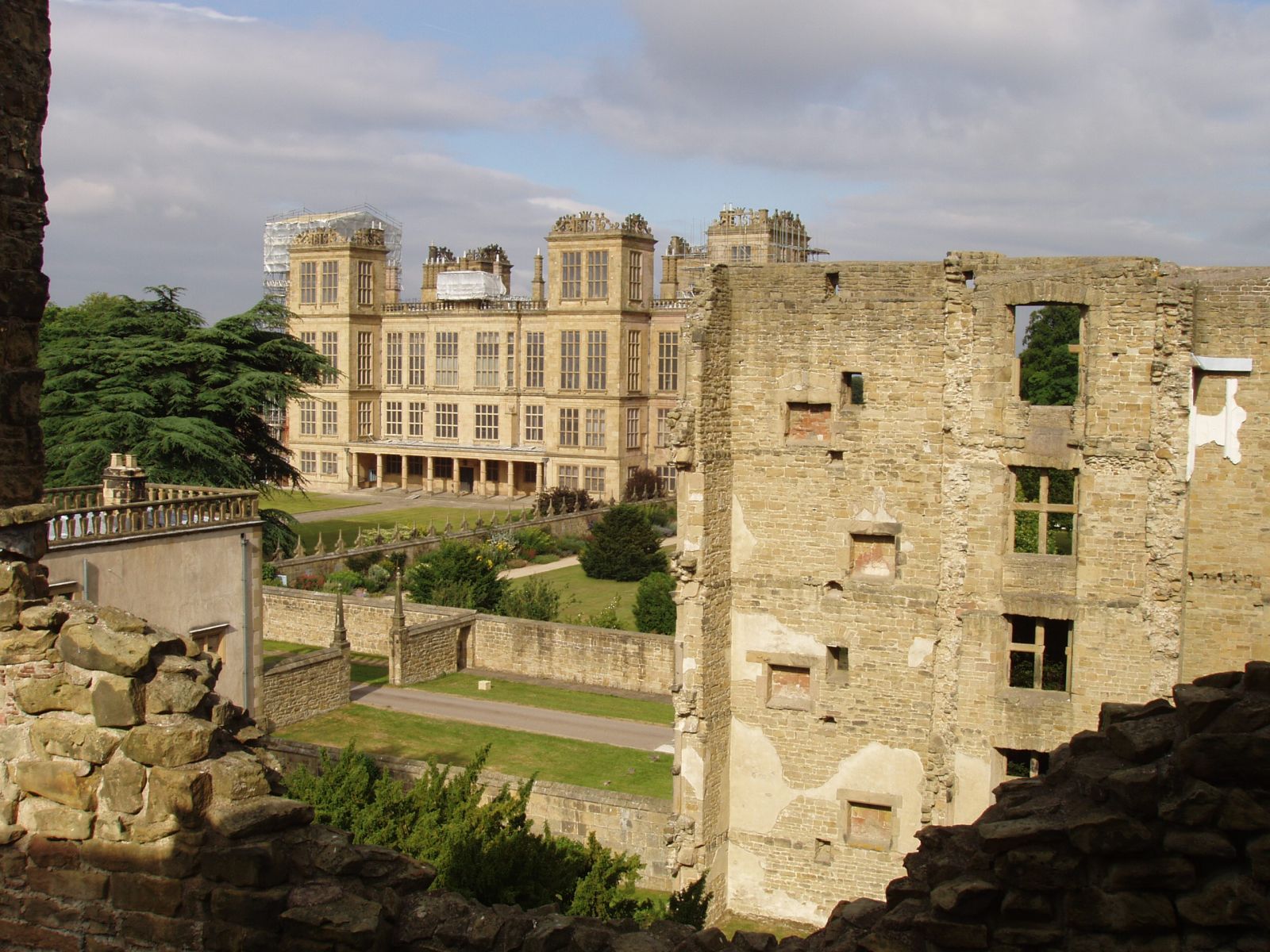 Looking across from Hardwick Old Hall to Hardwick New Hall, Derbyshire
Research interests
My research interests cover English architectural history, material culture and the uses and values of the past in the present, known as heritage studies.
Potting Shed education rooms, 2013, Buttress architects at Wentworth Castle, w. Yorkshire
As an architectural historian, I specialise in the English country house c.1550-1800. I have a particular focus on a specialist room, the library, and its architectural evolution during the seventeenth and eighteenth centuries. As a result, I have developed strong material culture interests in the history of the book and the history of collections, to treat the private library room as a key site for the production of knowledge within private households. In this way, the private library emerges as a significant space within our current understanding of the role of print culture and emerging public spaces such as coffee houses in creating a new 'culture of politeness', or Habermas's public sphere.
My approach to architectural history prioritises the uses of space within society, and social interpretations, rather than a more traditional classification approach to aesthetics and the individual architect. Most of the houses I have worked on  have no named architect, and little in terms of design archive, but they often have creative owners. One example is Bess of Hardwick and her material achievements in leading the design of Hardwick Old Hall, an innovative example of the use of a Palladian axial great hall. I have also argued that the Sidney family, of Penshurst Place, Kent, have contributed to the architectural development of their medieval home and a new London house, across generations.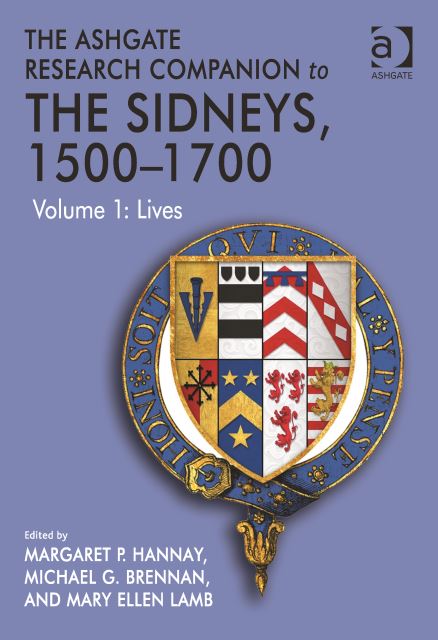 The Sidney family as key figures in the English literary Renaissance are the object of study for an international research community, and my long term engagement with Penshurst has included a recent contribution to the Ashgate Research Companion to the Sidneys, vol. I. My chapter discusses the means and motivations for remodelling the great medieval house of Penshurst Place and the cutting-edge nature of their London town house that gave its name to Leicester Square in the 1630s. There is a brilliant review of both volumes here http://www.english.cam.ac.uk/spenseronline/review/item/46.2.9/
My interest in critical heritage studies is currently expressed through my Co-Investigator role within the AHRC project Empowering Design Practices: historic places of worship as catalysts for connecting communities. This is a five-year research project exploring historic places of worship and their potential as community resources. It is led by Theo Zamenopoulous, as Principal Investigator, and Katerina Alexiou, Co-Investigator, from the Design Group in the Faculty of Maths, Computing and Technology, with Elizabeth Mckellor and myself as Co-Investigators from the Arts Faculty. The project includes the following partners: The Open University, Historic England (previously English Heritage), the Historic Religious Buildings Alliance, Heritage Lottery Fund and The Glass-House Community Led Design (see here for more information). We have recently recruited a PhD candidate to investigate the role of the architectural profession and its engagement with historic places of worship from 1945.

I convene the Material and Visual Cultures research group MaViC at The Open University, as an interdisciplinary group, and I am a member of the Medieval and Early Modern research group within the Arts Faculty.
I am willing to supervise research students on aspects of seventeenth and eighteenth-century British architectural history, landscape history, and book history, as well as British heritage topics touching on the historic environment, interpretation and sustainability. My current research students are very diverse, and cover material and visual culture objects from police files, railway carriages to Facist era Italian design, via historic places of worship.
View my Flickr gallery curated as part of my conference paper presented at Re-appraising the Neo-Georgian 1880-1970, An International Conference organised by the Paul Mellon Centre for Studies in British Art, English Heritage, The Open University and the Twentieth Century Society, 6-7 May 2011: Neo-Georgian London <http://flic.kr/y/gMfURZ>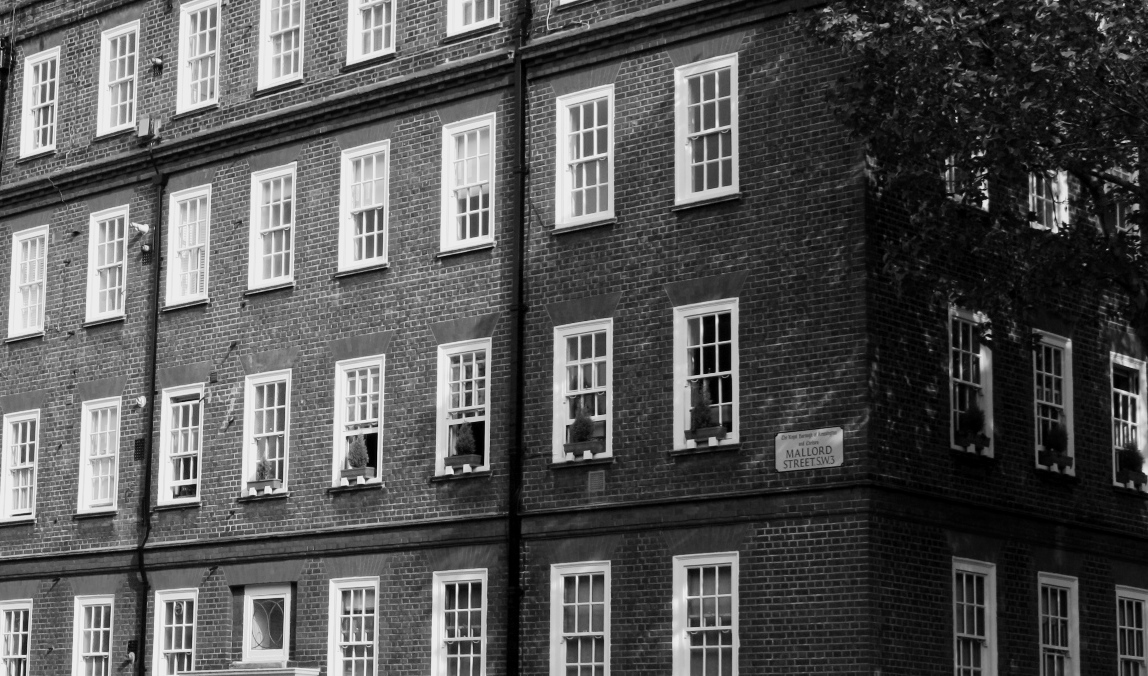 Selected publications
Books
Understanding heritage in practice, Manchester University Press/The Open University, 2010
Find out more about this book
Hardwick Old Hall (guidebook), English Heritage, 2008
Prudhoe Castle, (guidebook), English Heritage, 2006
The Familiar Past? Archaeologies of Britain from 1550, co-editor with Sarah Tarlow, Routledge, 1999
Articles
West, Susie (2016) 'Finding Wroth's Loughton Hall'. Sidney Journal, 34(1) pp. 15–32.
West, Susie (2015). Looking back from 1700: problems in locating the country house library. In: Dimmock, Matthew; Hadfield, Andrew and Healy, Margaret eds. The Intellectual Culture of the English Country House, 1500-1700. Manchester: Manchester University Press, pp. 178–194.
West, Susie (2015). 'Penshurst Place and Leicester House'. In: Hannay, Margaret P.; Brennan, Michael G. and Lamb, Mary Ellen eds. The Ashgate Research Companion to The Sidneys, 1500-1700. Ashgate Research Companions, 1. Farnham: Ashgate, pp. 281–296.
'An architectural typology for the early modern country house library 1660-1720' The Library, 7th series, 14:4, 2013, 441-64: case studies for a new understanding of the form and fittings of the late seventeenth century private library in England, and a contextual discussion of the significance of the household library and relationship of personal libraries, particularly of women, to the main collection.
'Life in the library', in G. Perry, K. Retford, J. Vibert with H. Lyons eds, Placing Faces, The Portrait and the English Country House in the Long Eighteenth Century, Manchester University Press, 2013, 63-95: the collections within Sir Andrew Fountaine's library, and the interpretation of the variety of portrature forms, from the portrait series to the medal cabinets, as a statement about the dominance of English cultural achievements in the early eighteenth century
'Sacred architecture, Gothic architecture', in K. Woods ed. Art and Visual Culture 1100-1600 Medieval to Renaissance, Tate Publishing 2012, 55-92: the social history of architecture, through the medieval great church
'The English Landscape Garden, 1680-1760' in E. Barker ed. Art and Visual Culture 1600-1850 Academy to Avant Garde, Tate Publishing 2012, 141-76: arguing for the complex emergence of the distinctive landscape form of the English landscape garden out of multiple English and global influences, and for landscape design as a constitutent of an expanded visual realm 
'Solid but unstable: the early modern book' in O. Grell ed, Making Sense of Things: Contexts, The Open University 2011, 117-80: an introduction to book history, the book as an object, with social and cultural meanings beyond the printed word
'Ancestral renown, Penshurst Place, Kent, Part II', Country Life (2005:6) February 9, 2011, 52-9
'Home of science, The Royal Society, 6-9 Carlton House Terrace, London SW1' Country Life (204:43) November 3, 2010, 62-6
'Introduction', in S. West ed.  Understanding Heritage in Practice, The Open University/Manchester University Press, 1-6: the second volume in the three volume series Understanding Global Heritage
'A history of heritage', with J. Ansell in S. West ed., Understanding Heritage in Practice, The Open University/Manchester University Press, 7-46
Susie West, J. Gaiger and J. Otero-Pailos, 'Heritage values', in S. West ed., Understanding Heritage in Practice, The Open University/Manchester University Press, 47-87
Susie West and E. McKellar, 'Interpretation of heritage', in S. West ed., Understanding Heritage in Practice, The Open University/Manchester University Press, 166-204
Susie West and M. Bowman, 'Heritage as performance', in S. West ed., Understanding Heritage in Practice, The Open University/Manchester University Press, 277-312
'Heritage, landscape and memory', with Sabelo Ndlovu, in T. Benton ed., Understanding heritage and memory, Manchester University Press and The Open University, 2010, 202-237: the third volume in the series Understanding Global Heritage
'Heritage and class', in R. Harrison ed, Understanding the Politics of Heritage, Manchester University Press and The Open University, 2010, 270-304: the first volume in the series Understanding Global Heritage
Book review, 'Annabel Ricketts. The English Country House Chapel: Building a Protestant Tradition' in Journal of British Studies, 48:3, 2009, 753-4
'Hardwick Old Hall', Country Life (102:13) March 27, 2008, 84-7
'Print, manuscript and the search for order 1450-1830, David McKitterick,' Reviews in History February 2004 (www.history.ac.uk/reviews)
'An overlooked inventory for Blickling Hall, Norfolk', Library History, 19, 2003, 143-5
'Studies and status: spaces for books in seventeenth-century Penshurst Place, Kent', Transactions of the Cambridge Bibliographical Society, 12, 2002, 266-92
'Tales from the book room: interdisciplinary approaches to country house libraries and their books', in The Country House in Contemporary Research and Conservation, York 1999, Brandenburg Technical University, Cottbus, Germany, 2001 CD-Rom
'Rare Books and Rare Women: gender and private libraries 1660-1830', in E. Kerslake and N. Moody eds, Gendering Library History, John Moores University Press, 2000, 179-195
'Introduction', in Sarah Tarlow and Susie West eds, The Familiar Past? Archaeologies of Britain from 1550, co-editor with Sarah Tarlow, Routledge, 1999, 1-15
'Social Space and the English Country House', in Sarah Tarlow and Susie West eds, The Familiar Past? Archaeologies of Britain from 1550, co-editor with Sarah Tarlow, Routledge, 1999, 103-122
Teaching interests
I teach across architectural history, designed landscapes and material culture. My course book contributions for The Open University include the early modern book as an object (2011), the medieval great church as a social space (2012), the English landscape garden as a field of artistic and literary discourse (2012). My major contribution has been through heritage studies and the three volume series Understanding Global Heritage (Manchester University Press 2010) with Rodney Harrison and Tim Benton. My work on material culture now includes editing the teaching text Lives of Objects (The Open University 2014), part of the series Voices, Texts and Material Cultures (The Open University).
Online teaching materials support all of the printed teaching contributions, and include three units within the MA in Art History, discussing the interpretation of architecture as social space; issues for understanding designed landscapes; and research methods for architectural history.
Impact and engagement
I am a regular conference contributor, most recently speaking at:
'The missing landscapes within Vitruvius Britannicus', The Society of Architectural Historians of Great Britain symposium, The Tercentenary of Vitruvius Britannicus: Architectural Books in Eighteenth Century Britain (2015)
'Architects of the self: the Sidneys take on Penshurst Place', Dramatizing Penshurst: site, script, Sidneys (2014)
I took part in the panel of speakers for Capturing the Intangible: The heritage of performance and the performance of heritage, A Studio Session at the ICA, 29 May 2014. ICA and Kingston University, London. http://www.ica.org.uk/whats-on/studio-sessions-capturing-intangible-heritage-performance-and-performance-heritage
Media impact:
Member of academic advisory team for BBC Coast tv series 4 and 5 2008-10 
Academic co-adviser for BBC series Saving Britain's Past, 7 x 30 mins programmes, broadcast August/September 2009, co-author of promotional booklet; series won British Universities Film and Video Council (BUFVC) Learning on Screen - Special Jury Award (2010)
International links
Ashgate Companions offer a comprehensive and authoritative state-of-the-art review of current research in a particular area. The Companion's editor brings together an international team of respected and experienced experts to write new chapters on the key issues in their speciality.
'Penshurst Place and Leicester House', in M. Brennan, M. Hannay and N. Kinnamon eds, Ashgate Research Companion on the Sidneys (1500-1700), Vol. I Lives, Ashgate 2015
Research Activity
Research groups
Name
Type
Parent Unit
Heritage Studies Research Group
Group
Faculty of Arts
Material Cultures Research Group
Group
Faculty of Arts
Externally funded projects
Connected Communities & Design Highlight: Empowering Design Practices: historic places of worship as catalysts for connecting communities
Role
Start date
End date
Funding source
Co-investigator
21/Oct/2014
20/Oct/2020
AHRC Arts & Humanities Research Council

Empowering Design Practices is a five-year research project exploring historic places of worship and their potential as community resources. The project is funded by the Arts and Humanities Research Council and includes the following partners: The Open University, Historic England, the Historic Religious Buildings Alliance, Heritage Lottery Fund and The Glass-House Community Led Design. Through this collaboration, the project aims to explore how community-led design can help empower those who look after historic places of worship to create more open, vibrant and sustainable places that respect and enhance the heritage. The project also aims to build national capacity for community-led design practice by developing open educational resources and training for design students, communities, as well as the professionals and support bodies who work with them. More information: http://empoweringdesign.net
Publications
Journal articles
Authored books
Book chapters
Edited book