Hello, my name is Kerry Reid and I am a volcanology PhD student at the Open University. My PhD project is entitled: 'A detailed anatomy of the current degassing cycle at Masaya Volcano, Nicaragua'.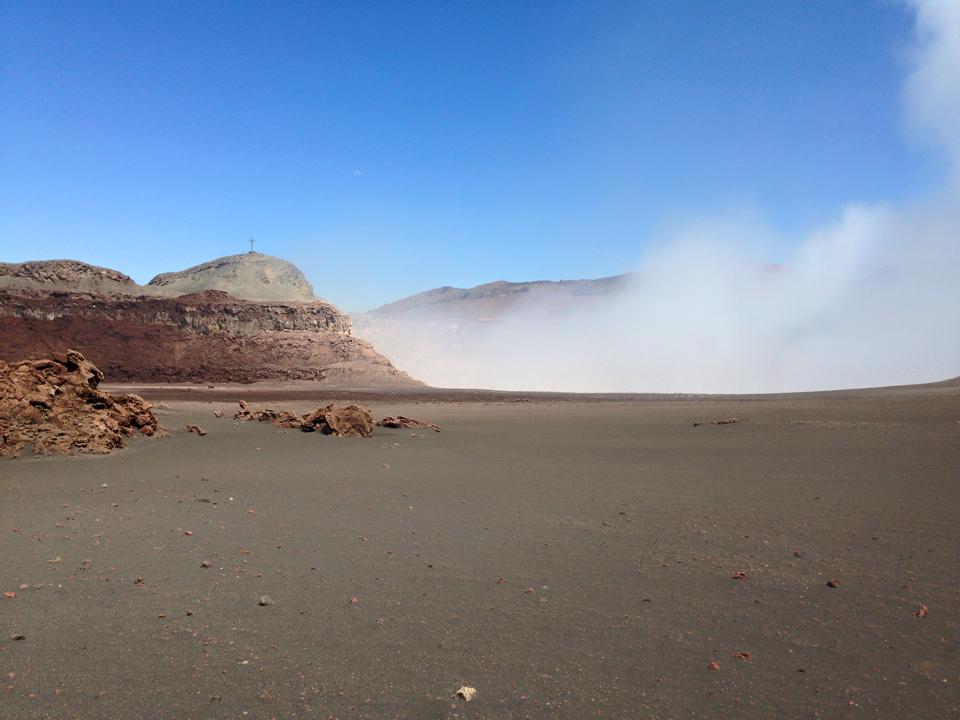 Masaya Volcano is located in a densley populated region of Western Nicaragua, approximately 25 km southeast of Managua. Within a 30 km radius from the volcano there are over 2 million inhabitants, making it really important for us to fully understand how the volcano behaves, as there is a large population vulnerable to potential heightened activity.
The volcanic complex is made up of a number of pit craters, one of which is active. This crater has been enthusiastically degassing since it formed back in 1859, displaying at least five continuous and lenghtly periods of degassing not associated with any eruptive activity. These passive gas emissions can last anywhere from 4-24 years! The current degasing cycle started in 1993 and continues to present day.
It is important for us to monitor emission rates and downwind exposure levels as Masaya releases a cocktail of gases, some of which are toxic. Emission rates have reached crises levels in the past, with elevated emission rates triggering profound environmental, social and economic impacts. The aim of this PhD is to take a look at the current degassing period through multiple datasets (ground deformation, sub-surface density, geochemical, emission rates and downwind concentrations) to build up a model to help understand what factors control the degassing regime, in the hopes to predict future activity at Masaya.
Check out the videos below if you would like to learn more! 
http://player.open.ac.uk/embed/5be785c5c2