Professional biography
I was educated at Gosforth High School, the University of Oxford, the University of Durham, and the University of York before joining the OU in 1998. Between 2004 and 2009, I was Director of Level 1 Teaching, and between 2009 and 2012, I was Associate Dean (Curriculum) and Programme Director for the Arts and Humanities. From October 2014 to July 2015, I was Dean and Director of Studies in the Faculty of Arts. I then became interim Executive Dean for the new combined Faculty of Arts and Social Sciences, before returning to regular academic life in August 2016 to get back in touch with my teaching and research interests.
Research interests
I am currently working on a book on the literary forms of The Faerie Queene, forthcoming with Manchester University Press. Manchester also published my most recent book, A Concordance to the Rhymes of The Faerie Queene with Two Studies of Spenser's Rhymes, which I co-wrote and edited with J. B. Lethbridge (for a review see http://www.english.cam.ac.uk/spenseronline/review/volume-44/442/spensers-rhymes/). This is the first major study of Spenser's rhymes, as well as a comprehensive research tool which gives the reader access to the full range of rhymes Spenser used in his extraordinary epic. I was academic consultant an interviewee on a programme in The Secret Life of Books series on Spenser, broadcast by the BBC in 2015. Here are some additional materials from that programme: http://www.open.edu/openlearn/history-the-arts/culture/literature-and-creative-writing/the-lost-key  I have also worked extensively on the poetry and drama of Louis MacNeice. I welcome applications from research students interested in any aspect of sixteenth-century poetry, and those concerned with what my book on MacNeice calls 'the Poetry of the 1930s' - that is, the loose group of writers who shared social and literary connections with MacNeice, and who came to prominence at roughly the same time as him - most famously W. H. Auden and Stephen Spender, but also encompassing many less celebrated figures.
I've had some of my own poems published in several magazines. I was an editor of The English Review, a peer reviewed magazine aimed at sixth form students, in which I have published a wide range of articles. I am currently Book Reviews editor for The Spenser Review.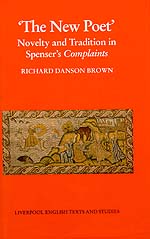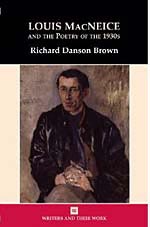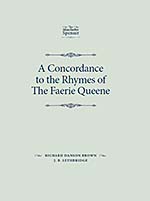 Teaching interests
At the OU, I have taught on English and interdisciplinary modules, as well as making contributions to English Language modules produced by FELS. My major achievement has been as Chair of AA100, The Arts Past and Present during the production. It was a privilege to lead a brilliant team of individuals in the creation of this module, which continues to open the door to students to studying the Arts with us. I've made significant contributions to AA306, Shakespeare; text and performance; A300, Twentieth-Century Literature; Texts and Debates; A230, Reading and Studying Literature; and the now defunct AA305, The Renaissance in Europe: A Cultural Enquiry. I have written two units (one on As You Like It, one on The Faerie Queene) on A334, English Literature from Shakespeare to Austen. In 2010, I received an OU teaching award in recognition of my outstanding commitment to the teaching of the Arts and Humanities.