Professional biography
I am a PhD student working on understanding and modelling the benefits we get from urban trees.
My background is in ecology, studying biology at the University of St. Andrews and completing a Masters degree in Zoology at the University of Otago, New Zealand. My Masters project assessed the level of biodiversity in urban neighbourhoods in New Zealand and explored whether children living in these neighbourhoods spend time in these areas. After my Masters I worked in environmental recording centres before beginning a role as urban forest research scientist at Forest Research. Here I led projects examining how tree characteristics affect modelled ecosystem service provision  and helped develop a citizen science project to measure urban canopy cover levels.
PhD Project: Building the evidence base for the benefits of urban trees using citizen science
Urban trees provide a range of benefits, or ecosystem services, trees in urban areas to society. However our ability to assess and understand how to maximise these benefits for UK urban areas is limited by lack of data on the urban tree resource. My project will use a range of techniques to assess various methods of measuring tree characteristics linked to ecosystem service provision. From this we hope to identify methods to support greater quantity and quality of urban tree data collection which can improve our knowledge of our urban tree resource and improve the models used to estimate and value the ecosystem service provision of individual trees.
In my first year I have begun to compare methodologies of estimating a tree's leaf area. We will aim to compare a range of methods from a smartphone app to hemispherical photography to LiDAR. We will assess these measures against a number of full destructive tree samples.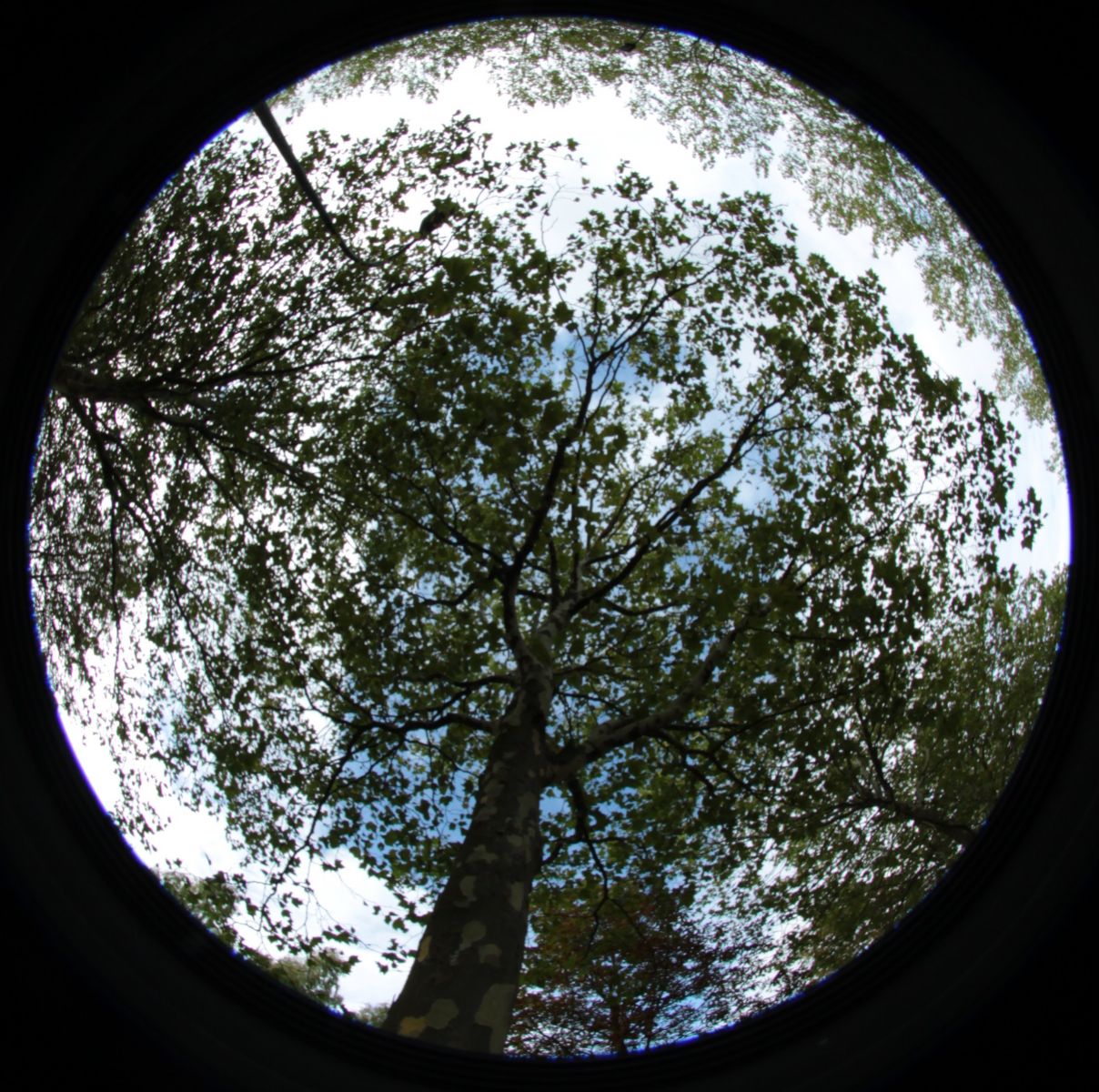 ​Example of hemispherical photography
In my second year, I will begin to look at opportunities for using citizen science to address the data gap on urban trees. Engaging the public in monitoring urban trees can help us to collect much more data than any individual research project while also raising awareness of the value of urban trees with the public. I will be looking at two citizen science projects:
·         Assessing how well a 'virtual theodolite' can measure the height and other measures of urban trees. Some tree measures like height require specialist equipment to measure in the field, making it difficult to collect data on these features. A 'virtual theodolite' would allow citizen scientists to measure tree features from their computer.
·         Monitoring urban tree growth in Milton Keynes. This project beginning in summer 2020 will place 100 bands on the trunks of trees around Milton Keynes. This project will aim to engage with the public to monitor the bands and record the size of the tree trunk to track the growth of the tree over the year.
This project is funded by a NERC CENTA studentship. 
Supervisors:
Phil Wheeler (Open University)
Kadmiel Maseyk (Open University)
Kieron Doick (Forest Research)
Research interests
Ecology
Urban forestry
Citizen science
Wildlife management
Impact and engagement
I've been involved in various outreach activities as part of my research project. This has included contributing to a journal for, and edited by, kids: Frontiers for Young Minds. Here I submitted a piece on my Masters project titled:
Are city kids missing out on nature?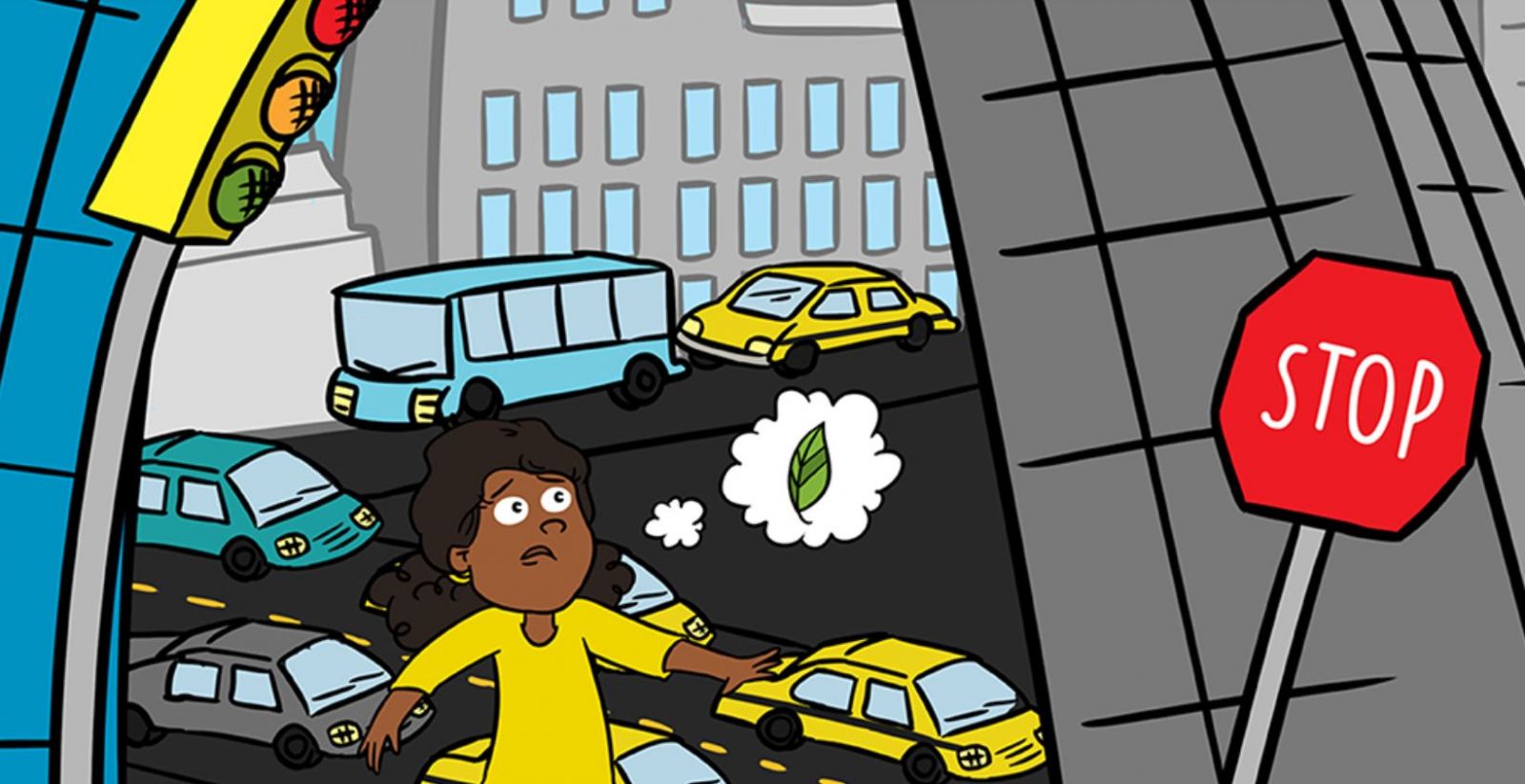 Publications
Journal articles
Achieving impact from ecosystem assessment and valuation of urban greenspace: The case of i-Tree Eco in Great Britain (2019-10)
Raum, S.; Hand, K. L.; Hall, C.; Edwards, D. M.; O'Brien, L. and Doick, K. J.
Landscape and Urban Planning, 190, Article 103590
---
Restricted home ranges reduce children's opportunities to connect to nature: demographic, environmental and parental influences (2018-02-03)
Hand, Kathryn L.; Freeman, Claire; Seddon, Philip J.; Recio, Mariano R.; Stein, Aviva and van Heezik, Yolanda
Landscape and Urban Planning, 172 (pp. 69-77)
---
City children's nature knowledge and contact: it is not just about biodiversity provision (2017-09-23)
Freeman, Claire; Stein, Aviva; Hand, Kathryn and van Heezik, Yolanda
Environment and Behavior, 50(10)
---
Reply to Fattorini et al.: children's selected avoidance of wild greenspace is driven by more than cultural factors (2017-08-29)
Hand, Kathryn L.; Freeman, Claire; Seddon, Philip J.; Recio, Mariano R. and van Heezik, Yolanda
Proceedings of the National Academy of Sciences of the United States of America, 114(35) (E7216-E7217)
---
The importance of urban gardens in supporting children's biophilia (2017-01-10)
Hand, Kathryn L.; Freeman, Claire; Seddon, Philip J.; Recio, Mariano R.; Stein, Aviva and van Heezik, Yolanda
Proceedings of the National Academy of Sciences of the United States of America, 114(2) (pp. 274-279)
---
A novel method for fine-scale biodiversity assessment and prediction across diverse urban landscapes reveals social deprivation-related inequalities in private, not public spaces (2016-03-28)
Hand, K. L.; Freeman, C.; Seddon, P.J.; Stein, A. and van Heezik, Y.
Landscape and Urban Planning, 151 (pp. 33-44)
---
Technological inroads into understanding city children's natural life-worlds (2016-01-13)
Freeman, Claire; van Heezik, Yolanda; Stein, Aviva and Hand, Kathryn
Children's Geographies, 14(2) (pp. 158-174)
---
Making cities more child- and nature-friendly: a child-focused study of nature connectedness in New Zealand cities (2015)
Freeman, Claire; van Heezik, Yolanda; Hand, Kathryn and Stein, Aviva
Children, Youth and Environments, 25(2) (pp. 176-207)
---