Professional biography
I am currently Director of Teaching for the School of Environment, Earth and Ecosystem Sciences (EEES), a role I have held since July 2018. I have been a Senior Lecturer in the School of Environment, Earth and Ecosystem Sciences (formerly Department of Earth Sciences) since 2011, and a Lecturer from 2000-2011. Prior to that, I held a NERC Research Fellowship at the Open University (1997-2000), working on highly deformed and metamorphosed rocks at the western end of the Himalaya, in northern Pakistan. Since then, my research has focused mainly on orogenic processes in the Himalaya and Tibet, with brief excursions to the Alps, Australia, southern Spain and India. In the meantime, my Himalayan research has migrated gradually eastwards, through north-west India and southern Tibet to Bhutan and Arunachal Pradesh. I've co-supervised 13 PhD students in that time, working on deep subduction and element cycling in the Alps, isotopic fingerprinting of tectonic units in the Himalaya, channel flow and crustal melting in the Himalaya, kimberlites and lamproites of southern India, ground ice hazards in Iceland and critical elements in granites.
Educational research
In 2011, I started a project hosted by eSTEeM at the OU entitled "Geospatial technologies in distance modules in Science", with Sarah Davies. This project is evaluating the impact of geospatial distance materials created during yOU-Map on OU students and tutors. Read a description of the project here. I was also involved in a project creating an immersive, 3-D learning environment for a virtual field trip (VFT), funded by the Wolfson Foundation, as part of the Openscience Laboratory, which was launched in July 2013. In 2014 and 2015 I was a partner on a project with Daden Ltd and the Field Studies Council, scoping and designing the Fieldscapes system, an online platform for hosting and delivering virtual field trips.
From Jan 2008 to Dec 2009 I held a COLMSCT Teaching Fellowship entitled: yOU-Map: Delivering spatial geological data digitally to a distance-learning community. This project aimed to deliver innovative teaching of spatial geological data in a digital context to a distance-learning community of students, primarily focusing on the rewrite of the second-level Geology course (S260, which was being replaced by S276). You can read about that project here.
I am an active member of the UK geoscience education community, serving on the Council of the Earth Science Teachers' Association since 2013 (as HE Coordinator), and chairing the Geological Society's Higher Education Network (2014 onwards). I have also served on the Education Committee and the Joint Higher Education Committee of the Geological Society,
Engagement & Outreach
I have a keen interest in outreach activities, in particular I have been coordinating, designing and running visits to local primary schools (>50 visits since 2007) that give children hands-on experience of rocks, minerals and fossils, as well as insights into what geologists do and how we contribute to society. These visits also give valuable teaching experience to our OU graduate students, some of whom have subsequently pursued careers in school teaching. I am a STEM Science and Engineering Ambassador. I have participated in Geoweek from its launch in May 2018 and am sporadically active on Twitter.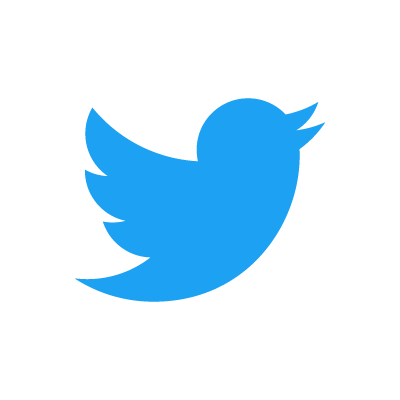 Among other joys on the Twittersweirld, check out #MinCup, the annual brawl tournament between rival minerals every September-October!
I have also worked on BBC projects, including 'Nature of Britain', pursuing an interest in wildlife that occupies much of my leisure time.
Research interests
Orogenic processes in modern and ancient mountain belts; isotopic, metamorphic and structural investigations of how major mountain belts work
Multi-user virtual environments for virtual field trips in STEM education
Processes that determine the enrichment of critical elements in anatectic granites
Using GIS in distance education
Teaching interests
Metamorphic Petrology, Structural Geology, Isotope Geochemistry, GIS/digital mapping, Resources.
OU modules I have worked on:
S268, S278 (Physical Resources and Environment, Earth's Physical Resources)
S339 (Understanding the Continents)
S104 (Exploring Science)
S279 (Our dynamic planet: earth and Life)
S276 (Geology)
SXR339 (Ancient Mountains: practical geology in Scotland)
SXR260 (The geological history of the British Isles)
S288 (Remote Observation, Igneous and Metamorphic Rocks, Sedimentary Rocks and Fossils, Vegetation and Soils, Hydrology and Meteorology topics)
S209 (Earth science) Module team chair
S309 (Earth processes)
Impact and engagement
Chair of Higher Education Network of the Geological Society 2013- (Treasurer 2011-2014)
President of the Open University Geological Society (2014-2016)
Geological Society Education Committee 2013-2016
Geological Society Joint Higher Education Committee 2017-
Higher Education Coordinator of the Earth Science Teachers' Association 2013-
External collaborations
NERC Isotope Geoscience Laboratories (Nick Roberts)
BGS (Kathryn Goodenough, Richard Shaw)
Daden Ltd (developers in Birmingham with expertise in virtual worlds)
Universidad de Salamanca (Alicia López Carmona, Gabriel Gutiérrez Alonso)
Research Activity
Externally funded projects
CENTA 2016 intake
Role
Start date
End date
Funding source
Co-investigator
01/Oct/2016
30/Sep/2020
NERC NERC (Natural Environment Research Council)

CENTA is a geographically and scientifically coherent consortium offering a wide range of excellent NERC science embedded in a vibrant multidisciplinary environment. The Universities (Birmingham, Leicester, Loughborough, Open and Warwick) and Institutes (British Geological Survey and Centre for Ecology and Hydrology) have a strong track record of producing PhD graduates fit for further research or other relevant employment. The Open University STEM Faculty has match-funded 3 studentships in the 2016 intake.
When did crustal melting form the soft centre at the heart of the Himalaya
Role
Start date
End date
Funding source
Lead
01/Oct/2016
31/Mar/2020
NERC - British Geological Survey (BGS)

Major mountain belts are contortions of the Earth's crust, ravaged by gravity. Rocks buried in these zones soften, stretch and melt, with drastic consequences for their mechanical strength. Just a few percent of partial melt can dramatically weaken the continental crust1 and rapidly change the evolution of the mountain belt. In the Himalaya, research on granites has mainly focused on conspicuous, pale bodies of Miocene-aged granites (leucogranites). These magmas formed when fertile rocks were rapidly exhumed from the mid-crust, decompressed and melted. However, these melts were a symptom of that dramatic exhumation, not its cause. Clues to what triggered that exhumation in the Himalayan core must lie in earlier events. Sporadic evidence for earlier melting has been recognised along the entire Himalayan chain from Pakistan to Bhutan2. These cryptic, deformed kyanite-bearing leucogranites and partly-molten gneisses (migmatites) crystallized during Paleogene prograde burial and heating. However, such evidence is commonly overlooked among rocks with textures heavily reworked during Neogene mountain-building. Understanding Paleogene crustal melting in these youthful mountains is therefore key for establishing the tipping point at which crustal thickening was overtaken by exhumation3. Moreover the spatial distribution of such melting will help fingerprint the underlying tectonic mechanism that drove the tectonic extrusion (critical taper, wedge tectonics or channel flow). This project aims to interrogate field relations and mineral assemblages to define melt reactions during heating in the crystalline core of the Himalaya. Results from the project will yield insights into viscosity changes in both the Paleogene Himalaya and older collisional orogens, providing critical constraints on thermomechanical models that attempt to explain how all mountain belts evolve.
Crust-mantle exchange in orogenic lower crust: the record in high temperature eclogites
Role
Start date
End date
Funding source
Co-investigator
01/Oct/2015
31/Mar/2019
NERC - British Geological Survey (BGS)

Crust-mantle exchange in orogenic lower crust: the record in high temperature eclogites project. PhD studentship was awarded to Eleni Wood.
Publications
Journal articles
Authored books
Conference items
Other