Biology, Chemistry and Health Sciences Careers Forum: 29 October 2018
Posted on • Career planning, Forums and webinars, Science, Technology, Engineering and Mathematics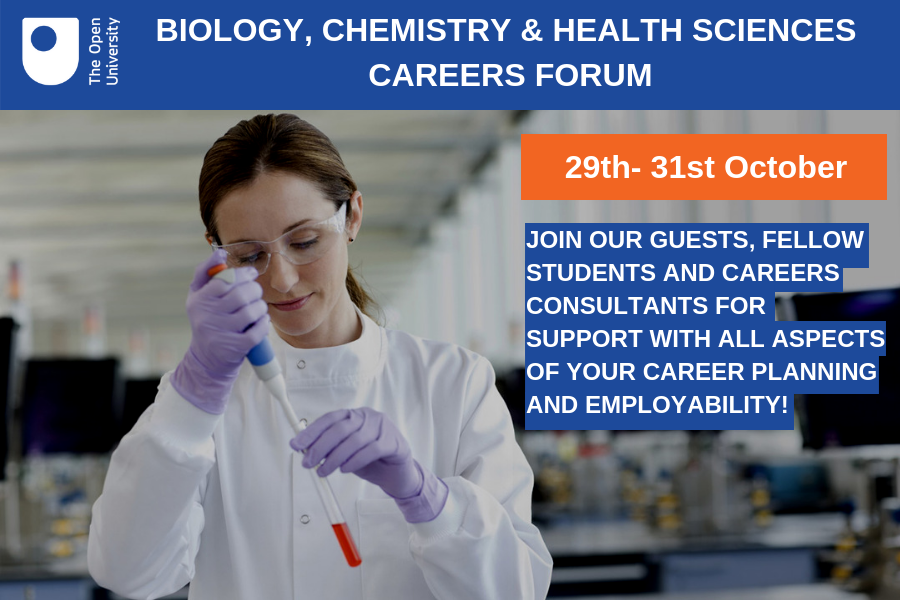 Calling all Open University students of Biology, Chemistry & Health Sciences- do you want to unlock your unique potential and become more career confident?
Careers and Employability Services can help you! We are hosting a three day Careers forum which aims to support you with all aspects of your career planning and employability.
Join the forum from 8am on Monday 29th October 2018 to engage with our invited guests, fellow students and Careers Consultants. We hope to hear from you!
For more information and to join the forum go to: https://learn1.open.ac.uk/mod/forumng/view.php?id=20550
The forum will run until 5pm on Wednesday 31st October and after that it will be available in read-only format for 12 months so you can continue to access the conversations.
Careers and Employability Services