How OU graduate Doug returned to work and contributed to public policy
Posted on • Career planning, Environment, Jobs, internships and work experience
[The Santander internship] not only provided Doug with an experience to help his career, but … will hopefully inform Government policy." – Lincolnshire Wildlife Trust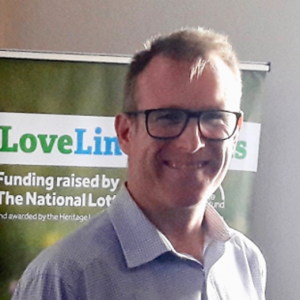 After graduating from the OU with a degree in Environmental Science Doug Smith applied for a Santander internship where he used Geographic Information Systems (GIS) mapping to do important environmental research for the Lincolnshire Wildlife Trust. Not bad for just 10 weeks on the job!
Learn more about Santander internships for OU students in our Grow Your Own Internship guide and read more about internships and work experience.
A small step to a rewarding career
[Santander internships] give mature students a chance to get back into the workplace (I think that this is often a hurdle from both the student's and employer's perspective) and to (re)learn some valuable skills." – Doug Smith
Doug found making the leap into a new profession was a bit daunting, especially when he'd had a break from work. The good news is, Doug was offered a permanent position after his internship. The Institute of Student Employers found employers rehired 52% of their interns in 2018. Read more about Doug's internship in his 10-part blog.
Employers value OU students, and that means you
Greenwillows Associates, explained why they loved their OU Santander intern:
Her time as a chef [meant] she was able to work independently almost from day one.
Likewise, Nubis Aviation told us:
when looking for candidates that will help your organisation succeed, the OU is an invaluable source of talent.
Flexible and varied internships
If you don't have 10 weeks or can't travel for an 'on-location' internship, read How Josh got CV-boosting professional experience in just 2 weeks and An internship without leaving home.
Find out more about longer placements in the first of OU student Amy's video diaries.
That first step in a new career doesn't have to be getting a full, permanent job. Internships can be just the thing to get your foot in the door and start making contacts, gaining skills and experience and becoming career confident.