Supercharge your CV with volunteering experience
Posted on • Career planning, Charity sector, CVs and applications, Volunteering
Think paid work is the only way to put skills and experience on your CV? Think again…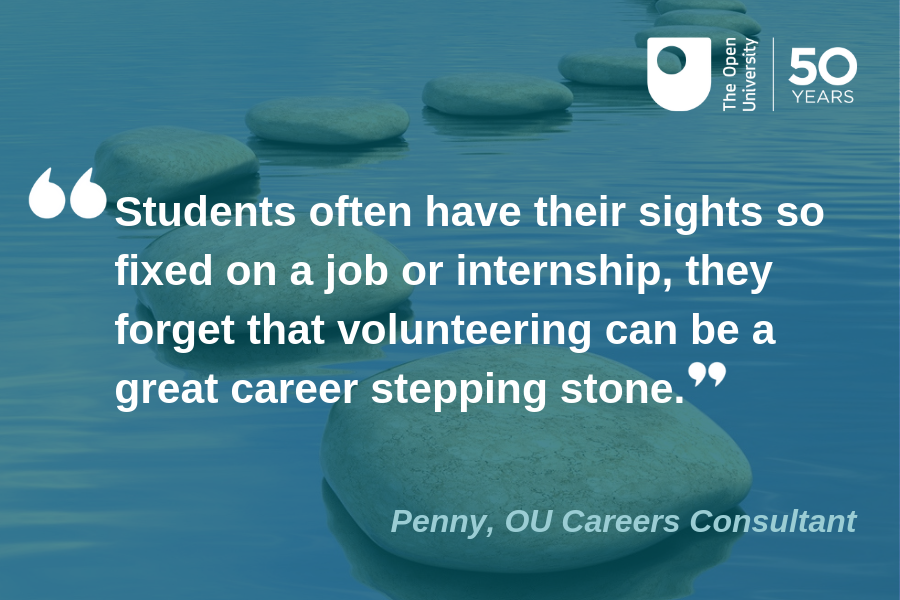 Volunteering is a great way to develop the skills graduate employers want, give your confidence a boost and have fun making a difference to a cause that's important to you. Volunteering can also kick-start your networking and build up contacts in your sector of interest.
Start by reading our voluntary work guide and get an overview of Volunteering in the charity sector in our 12-minute webinar. Then explore what's currently out there on OpportunityHub across England, Wales, Scotland, Northern Ireland and the Republic of Ireland.

A great way to dip your toe into volunteering is through the OU Students' Association, which has a wealth of roles you can fit around your busy schedule, some you can even do in your pyjamas, and some offer the chance to travel. OU student Richard got involved with the Association whilst studying and unemployed, he says:
Through the OU and volunteering with the Students Association I have: made many life-long friends, been invited to Parliament, learnt how to think and work effectively, experienced world-class tutoring from experts and gained extensive volunteer experience.
Subscribe to their monthly volunteering newsletter to keep up with the latest exciting projects from archaeological recording to helping the homeless.
Whether with the OU Student's Association, advertised opportunities with an organisation or sourcing your own why not investigate volunteering options today and find what works for you!