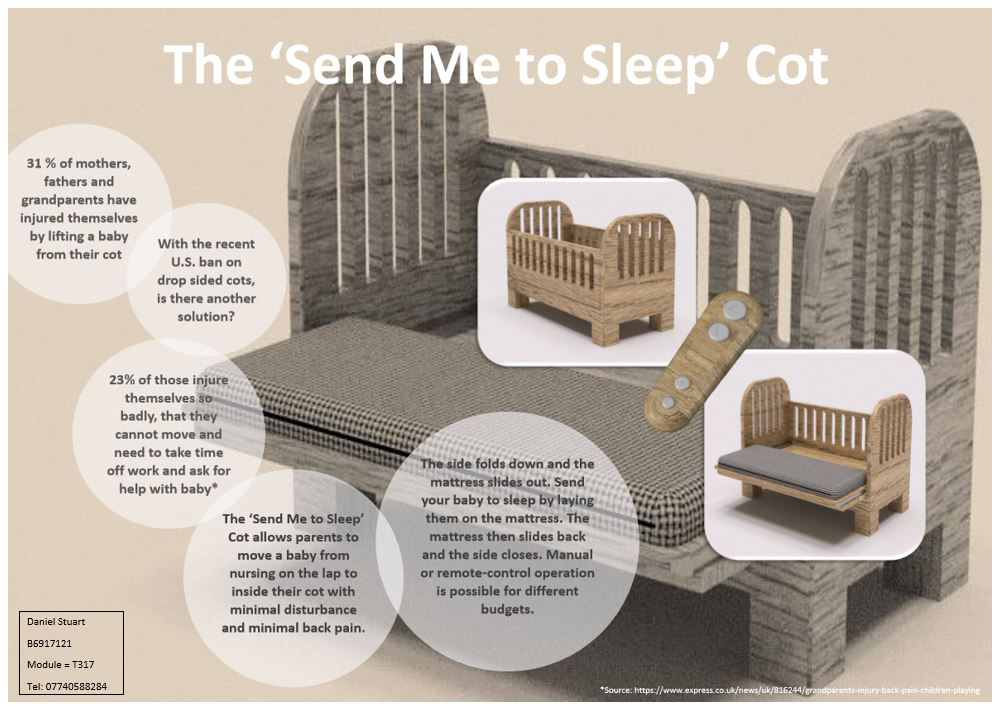 Daniel's design of a cot received recognition as a well presented innovative final design project. Parents would appreciate the peace-of-mind and user-friendly design, the jury found.
Student: Daniel Stuart
Title:  The 'Send Me to Sleep' Cot
Developed following research into the injuries to backs sustained by people lifting babies from cots, the 'Send Me to Sleep' cot better addresses the physical act of lifting.  The design provides a more human-centred ergonomic solution to placing and removing a baby from a high sided cot.
The cot side lowers and repositions itself flat to allow the mattress to then slide out. This provides easier access to the infant and more the person is more able to comfortably control bending and lifting with fewer limitations as there is no need to lean over into the cot.
The idea offers a sophisticated solution that is both simple and effective. The visual aesthetic can be adapted to suit the consumer. The cot works through either a remote control or manual operating system to accommodate different budgets.
Module: T317