Joint winner second level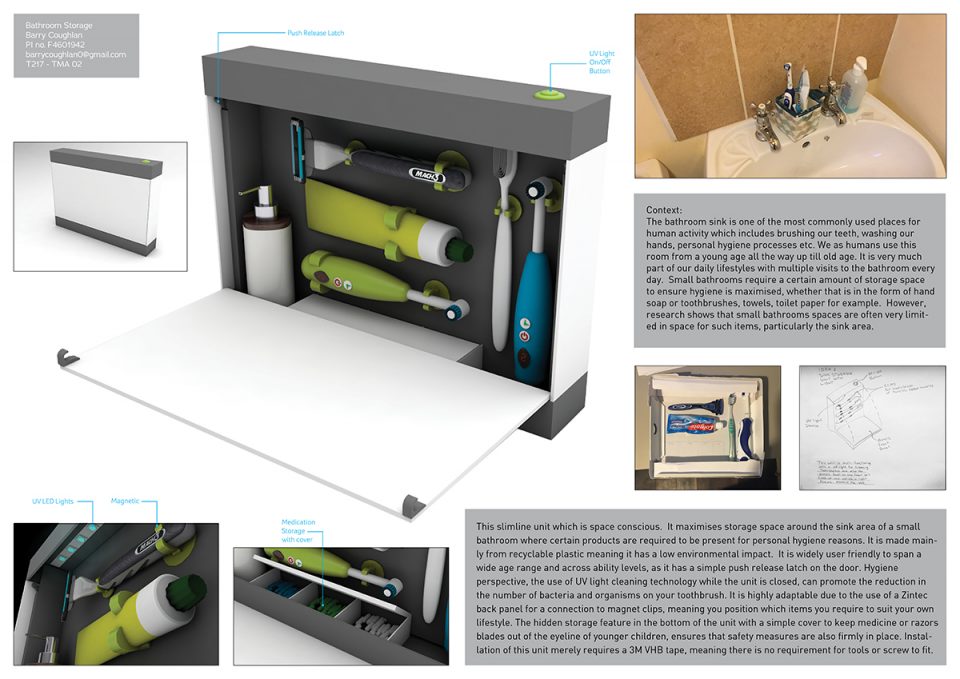 T217
The 'Slimline Bathroom Storage Unit'
The jury selected this idea as a joint winner because this is a simple and effective solution which is both inventive and sophisticated and very well communicated.
Developed following research into the issues of limited space around sinks in small bathrooms, for storing essential items and products, this slimline storage unit is sleek and unobtrusive and removes the need for a flat surface on which to place products or a larger storage cabinet. 
The design provides a more context appropriate solution to storage for small bathrooms and addresses safety issues by enabling items such as medicines and razor blades to be concealed from children in a hidden drawer.
The ease of fitting the unit has been considered and hygiene is addressed through easy to clean surfaces and the simple aesthetic allows the unit to fit into a wide range of bathroom styles.