Joint winner second level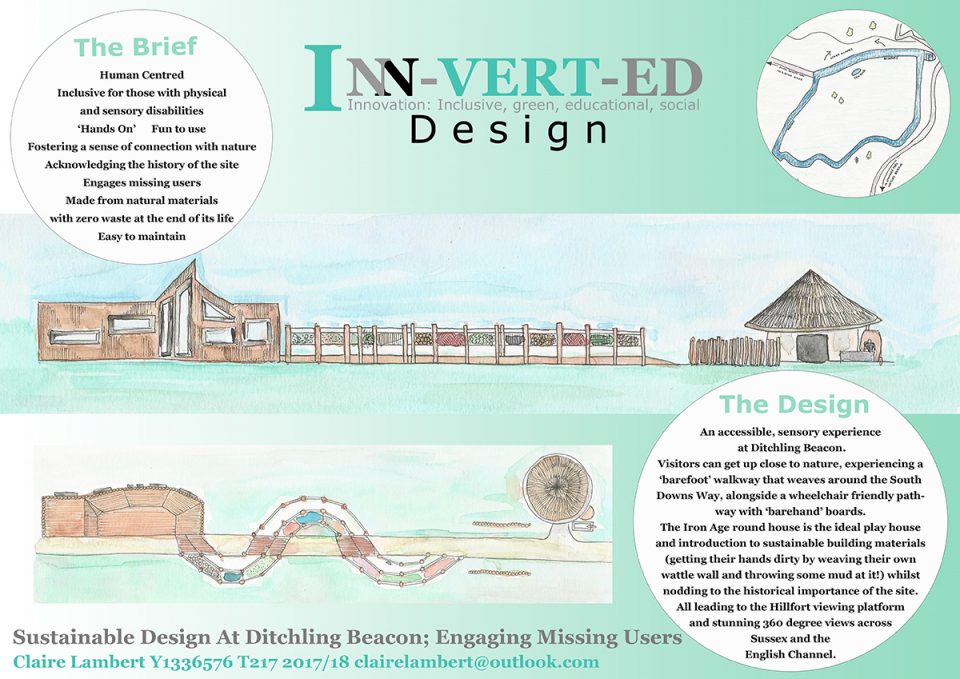 T217
Inn-vert-ed – An inclusive, multi-sensory design experience for a Site of Specific Scientific Interest
The jury selected this design as a joint winner because Claire has created an inclusive design concept that addresses the social, physical and psychological needs of a wide range of users to improve experiences of visits to a National Park.
This multi-sensory experience is intended to address issues of inclusivity for visitors to a National Trust SSSI at Ditchling Beacon.
This site is a natural protected open space with wildlife, flora and fauna that are protected. Ditchling Beacon is also the site of an iron age fort so has historical significance. With sweeping views over the countryside and varying terrain, it is a popular site for walking and experiencing nature.
The design takes a multi-sensory approach to provide an inclusive experience through touch, smell and visual stimulation while educating users about the site.  
The design integrates effectively into the environment without imposing on it and has been beautifully illustrated.