In May 2019, the Open Programme team held a special event to celebrate 50 years of multidisciplinary teaching and learning, featuring presentations from Dr Liz Marr, PVC Students, and members of the Open Programme team. Click here to view a compilation of photographs from the event.
The event was hosted by Helen Cooke, Open Board of Studies Manager and opened by Deputy Vice-Chancellor Professor Josie Fraser, who gave the following opening address:
"Starting in 1969, when the OU first started, our BA/BSc Open degree was the only degree that you could get at The Open University and remained so for over 30 years; it wasn't actually until 2000 that we introduced named degrees. And despite the popularity of named degrees, this unique Open qualification remains our largest degree in terms of student numbers and module choice, allowing students to construct a truly personalised qualification from a huge range of undergraduate modules across all of the faculties of the OU.

There's something so special about that flexible study path that relates to your personal interests or your career-related skills that many, many students enjoy."
Speakers and presentations
Click on each of the speakers names below to view their slides and presentation content.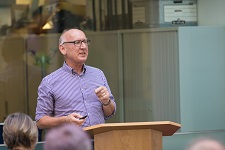 Professor Peter Taylor – Chair of the Open Board of Studies (from 2013-2019)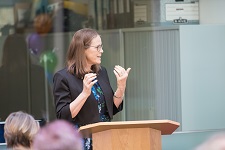 Dr Liz Marr – Pro Vice Chancellor Students (interim)
Jay Rixon – Qualification Manager MA/MSc Open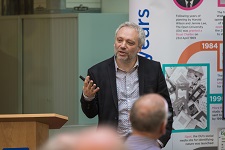 Professor Martin Weller – Chair of the Open Board of Studies (from 2019-present)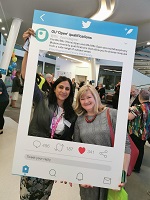 Rehana Awan – Student Communications & Engagement Manager, Carol Dow – BA/BSc (Hons) Open student