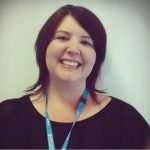 Jay Rixon is a Senior Manager in Access, Open and Cross-curricular Innovation and responsible for the MA or MSc Open qualification. In this post, Jay reflects on a staff-student online drop-in session titled 'the Open Programme quiz' held on Tuesday 12th May 2020. 
During this season of lockdown, quizzes seem to have had a resurgence or suddenly become cool again. I've heard of families spending more time together who started getting boardgames out of cupboards, brushing the dust off them and playing the type of games normally only saved for post-Christmas dinner. The rise of the online quiz has also been hugely popular during this current period, with online technology saving the day: clever interactive programmes or apps enabling a community of people who can virtually gather together to play or meeting virtually by using software like Zoom, Facetime or MS Teams. I've played games where everyone has written a round of questions or someone has played the role of quiz master for a group of friends or a wider community.
These re-imagined quiz nights seemed like just the right thing for this period. A chance to spend virtual time with friends and family when we could not be together, but to also have a laugh, have a bit of escapist fun and for those who have the tendency to be a little bit competitive – get your game on!
This approach seemed just right for an Open Programme student and staff drop-in session and we had ambitious ideas for our quiz. We used the Adobe Connect software 'bells and whistles' to run this quiz, but we soon realised that writing questions and running a quiz might be more fun for the participant than the quiz master (it's a lot harder than it looks).
To help us with a framework for our quiz we turned to a well-known format, the game Trivial Pursuit. A game that has questions across a range of subjects from Sport, Art & Literature, Entertainment, Geography, Science and History.
This mash-up of subjects made a good fit with the Open Programme, as our curriculum provides students the valuable opportunity to study a wide range of subjects without having to settle on a specific discipline area. This is true from our modules YXM130 'Making your learning count', YXM830 'Advance your independent learning', and our qualifications: the Open degree (BA/MSc), Combined STEM (BSc) and the Open masters (MA/MSc Open).
Utilising the framework of Trivial Pursuit my colleagues and I started to research questions that we could ask, and as I started to explore the history of the Trivial Pursuit game I came across these points of trivia:
The game was created on December 15th, 1979,by Chris Haney and Scott Abbott, two Canadian newspaper editors
Haney and Abbott came up with the idea when playing Scrabble only to find pieces were missing, so they made their own game up, and soon Trivial Pursuit was born
The design of the game board is based on a ship's wheel—six separate spokes leading to the centre or winner's circle
The original game had 6,000 questionsprinted on 1,000 cards
The artwork for the game was by 18-year-old Michael Wurstlin.He was unemployed at the time and took the job because his unemployment insurance had run out
Trivial Pursuit hit the public in 1981
34 people invested in the wider creation of the game. Four years later, those investors were each getting five-figure dividend cheques
At first one game cost £48 to make and it was only sold for about £10. It didn't start to make a profit until it was licensed to Selchow and Righter in 1983
Over 100 million copies of the game have been soldin 26 countries in over 17 different languages
Fifty special editions of Trivial Pursuit have been made
The game has made billions – those investors must have been pleased they invested when they did!
Information taken the article 'Fun facts you never knew about Trivial Pursuit'
For our Open Programme quiz, we had 6 questions per round, and 6 rounds so that was 36 questions that needed to be written by the team. During the session, we let our students and staff score their own progress; after all this was just an opportunity for a bit of fun (however some people did let their own natural competitiveness kick in!)
When we played the quiz, it was clear that our participants clearly had their favourite category, or categories. Mine would always be Art & Literature and Entertainment. However, liking the topic did not always mean participants did well in those rounds – the challenge of a quiz!
At our drop-in sessions, we promote the chance for students and staff to speak, sharing their ideas and reflections and we also have the chance to capture comments in the session group chat. For this session it was enjoyable to share knowledge, random facts linked with questions or answers, and discuss areas we might not have known about before: the phrase 'always learning' comes to mind. For me the notion of having a curriculum that is not subject specific but rather multidisciplinary and promotes the cross-fertilisation of knowledge and skill and mashes them up is the ideal curriculum.
This enables increased critical thinking, transferable skills and the ability to take a technique from one area and use it somewhere differently. In our Open Programme team, we think of history figures like Albert Einstein, Beatrice Potter and Abu Rayhan Al-Biruni but also think of them as polymaths or as multipotentialites. To discover more about this have a look at our blog post titled Take a tour through our "Gallery of Multipotentialites"…
We had fun playing our 'Open Programme Quiz' and I recall we had a clear winner with a runner-up, but mostly what we all gained was the chance to spend an hour in good company, testing what we already knew and maybe gaining a new bit of knowledge. So, here is your chance to play our version of the game for yourself! This is our slide deck with questions and then answers – now go get your game on!