Academic: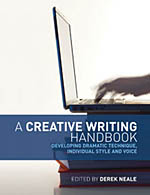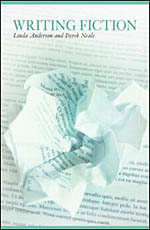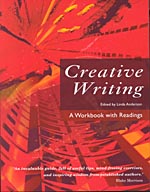 A Creative Writing Handbook: developing dramatic technique, individual style and voice (A&C Black/Open University, 2009) – editor and principal author, contributing chapters on writing fiction and writing for stage, radio and film. 
'Sets a strong benchmark for the study and practice of creative writing in higher education' – Professor David Morley, Warwick University
Writing Fiction (Routledge, 2009) – co-authored with Linda Anderson
Life Writing (Routledge, 2009) – co-authored with Sara Haslam
'Reading film: An Angel at My Table' a film adaptation case study – in The Handbook to Literary Research, 2nd edition (eds. Delia Da Sousa Correa and W.R.Owens Routledge/OU 2009) 
Creative Writing: a workbook with readings (ed. Linda Anderson, Routledge/Open University, 2006) 
Major contributing author - chapters on the creative process, fiction and life writing. 
Start Writing Essays – co-authored (Open University online - 2003)
Fiction: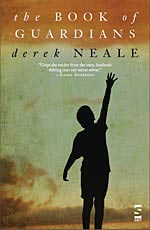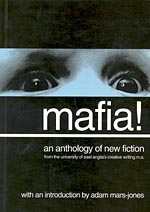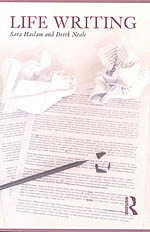 Six new stories on 'Cutalongstory' – new short story site: forthcoming
The Book of Guardians (Salt) (2012)
'The Barber's Victim' in Raconteur (vol 6, 1996) 
'Land of Their Fathers' in Debatable Lands (Panurge, 1994) 
'Violin Lessons' in Mafia (1993, UEA)
Edited:
A Creative Writing Handbook: developing dramatic technique, individual style and voice (A&C Black/Open University, 2009)
Writing for stage and film (DVD – Pier Productions/OU, 2008)
Start Writing Plays (Open University online, 2004)
'Prose from Cons' (1994) and 'The Write Mode' (1996) - both in-house collections of prison writing from HMP Wayland
Mafia - co-edited (UEA and Eastern Arts, 1993)
Articles:
'Short stories in the academy: mimesis, diegesis and the role of drama and film'. In Short Fiction in Theory and Practice, 2(1-2) (2012)
'Being in uncertainties, mysteries and doubts: negative capability and the place of the imagination in the academy today.'  In Writing in Education (56) (2012)
'Writing and dreaming primary and primal scenes.'  In New Writing: The International Journal for the Practice and Theory of Creative Writing, 10(1) (2012)
'Writing and remembering: paradoxes of memory, imagination and fiction in stories about lives.'  In Literature Compass, 8(12) (2011)
'Adaptation and Montage.' In Writing in Education (53) (2011)
'Tributes and Testimonies.' In Writing in Education (53) (2011)
'Writing a Wicked Commentary' in Writing in Education (41) (2007)
Recordings:
Academic adviser on the BBC World Service International Radio Playwriting Competition – broadcasts forthcoming (2014)
Roundtable discussion about creativity (2012)
Interview with author: in conversation with Iain Banks at the Cheltenham Literature Festival (2011)
Interviewed by publisher (about A Creative Writing Handbook) and the relationship between drama and fiction. (2009)
Academic adviser on the Radio 3 series 'Ian McMillan's Writing Lab' (2008-9)
Interviewer and academic editor for CDs –
Writing Plays (Pier Productions/OU 2008) 
Radio, Film and Fiction (Pier Productions/OU 2008) 
Start Writing Plays: Interviews with Playwrights (BBC/OU 2004)
Contributing Interviewer/ editor for CDs –
Fiction Writing: Interviews with Novelists (Pier Productions/OU 2006) 
Life Writing: Interviews with life writers (Pier Productions/OU 2006) 
Start Writing Fiction: Interviews with Novelists (BBC/OU 2004)