Stefanie Mros, a former student on our course "Why is religion controversial? (A332)" got in touch recently:
That was one of the most interesting courses during my history degree, and lots of these topics we discussed still accompany me in my every day life. One of the most impressive ones was the discussion around headscarves, that it's not only a cliché that women are forced into, but that it means protection for them, or a way for them to express themselves in conjunction with their religious beliefs. It opened my eyes and I'm thankful for that.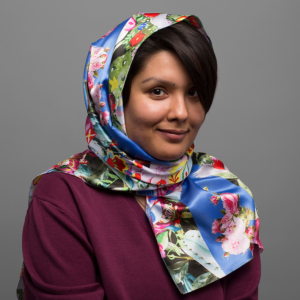 Stefanie works in marketing for www.contrado.co.uk, a custom printing company. Inspired by the discussion in A332, she set up a way for women to print their own custom headscarves with their own designs. You can read all about it at the company's blog, here.
cultural beliefs don't have to get in the way of having some wardrobe fun, as you can design your own headscarves using unique prints. This is the ultimate compromise between faith and fashion.