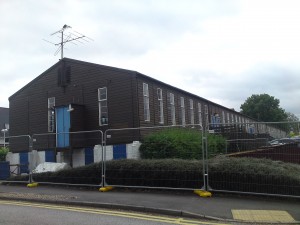 Open University staff at Walton Hall have been informed that this week the RAF Hut on campus is to be demolished to reduce costs and carbon emissions. The RAF Hut came from RAF Cardington as a temporary building in 1969. It was finally demolished 42 years later in July 2011. Recently it has been used mainly for storage but the hut's structural condition had deteriorated and it is no longer fit for purpose.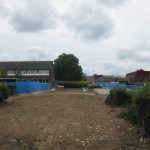 Several huts were erected as temporary accommodation in 1969 and 1970, but because of a shortage of capital funding ended up being in still in use many years later.
Visit the History of the OU website for more information about the history of the campus at Walton Hall.