Is studying physical sciences your final frontier or a gateway to a new career?
Posted on • Career planning, Forums and webinars, Science, Technology, Engineering and Mathematics
Would you grab the chance for further research? Perhaps you want to apply your OU science qualification in industry?
As an OU science student you have life and work experience on top of your study. That can give you the edge with future employers.
Find out what they are looking for in our careers forum Physical sciences: your final frontier or gateway to a new career? from 17-22 May 2019 (available read-only for 12 months after this).
This forum for physics, astronomy and planetary science students is also your chance to ask employers how they got where they are today.
"The most important thing was gaining hands-on, first-hand work experience of the job I was seeking. It gave me knowledge I could not have gotten from a book, initiated networking and raised my visibility."
Dr. Lee Jones, Cockcroft Institute of Accelerator Science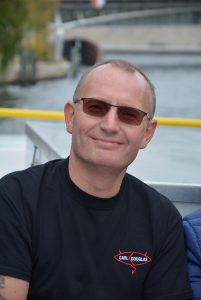 OU graduate Dr. Lee Jones is now a particle accelerator physicist. You'll meet him at the forum to discover the path he took from the OU to working in cutting edge research.
You'll also meet professionals in:
Planetary Geology
Nuclear Fusion
Data Science
Space Engineering
Science Patent Law
OU academics will also be there to share their experiences on global projects in quantum physics, astronomy and planetary science with partners such as NASA.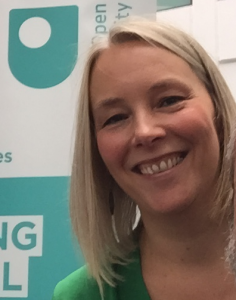 OU Careers Consultant and science graduate Kate Machent gives careers support to students studying STEM subjects. She shares her tips for exploring where your study could take you.
"If you haven't done it yet, check out the specialised careers resources on the 'Succeed' tab of your Physics, Astronomy and Planetary Science Study Home. There's an exciting space careers webinar we recorded with the UK Space Agency. Talking to people and networking is a fantastic way to get ideas and it's well worth exploring what professional bodies have to offer. Julian Guassardo from the Institute of Physics will be at the forum to explain how OU students can join and the many benefits from being connected to the global scientific community."
Get some more careers inspiration on Science skills and careers and kick-start your research using How do I become a… .
Whatever your aspirations in science, the OU's Careers and Employability Services can help your career planning, job seeking and application skills, all through your studies and three years afterwards.