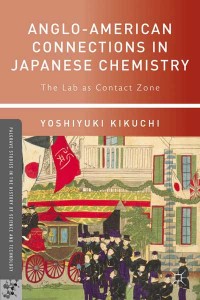 Yoshi Kikuchi, a former research student of the Department of History of Science, Technology and Medicine, has published a new book partly based on his PhD thesis on Anglo-Japanese relations in chemistry submitted to the OU in 2006.
Anglo-American Connections in Japanese Chemistry: The Lab as Contact Zone (Palgrave Macmillan) also draws on his postdoctoral research on American-Japanese relations at the Chemical Heritage Foundation (Philadelphia), MIT and Harvard University.
The book analyses the dynamic cross-cultural interplay between British and American chemists and their Japanese students in a variety of "contact zones" in three continents and its consequences for the institutionalization of scientific and technological higher education in Japan in the late nineteenth and twentieth century.  Find out more about this book.