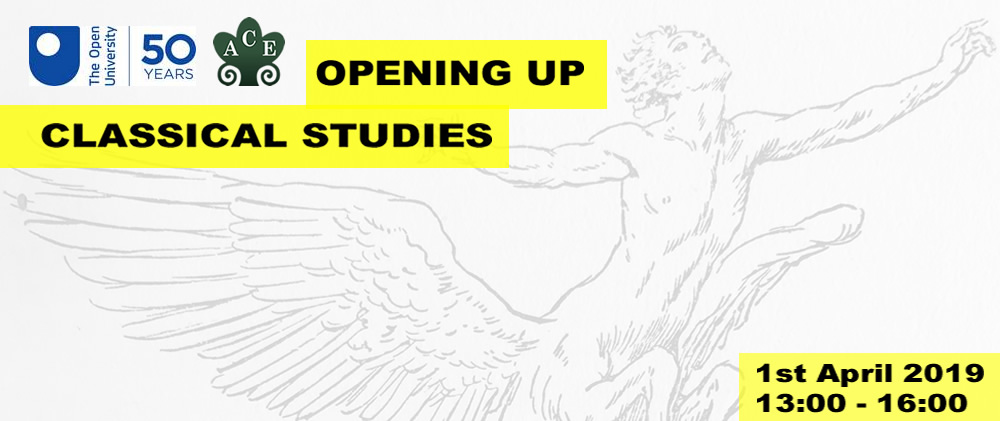 We are pleased to announce a rescheduled date for our livestreamed Classical Studies event for schools, hosted by the Open University and the Advocating Classics Education project. This event will be held on 1st April from 1pm-4pm.
We invite you to join us for a live and interactive online broadcast in which you can learn more about Greek drama, listen to an interview with Professor Edith Hall about her recent book Aristotle's Way and the relevance of Aristotelian philosophy in the modern world, and join in a discussion of ancient religion and votive objects. There will also be a Q&A session for teachers interested in developing the provision of classical civilisation in their schools.
If you would like to get involved, please find our more here, or email us for full information (Jan.Haywood@open.ac.uk or Christine.Plastow@open.ac.uk).