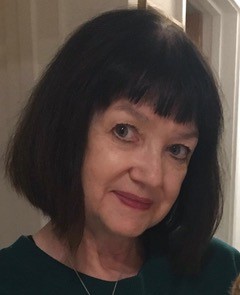 In this blog post, one of our Classical Studies PhD students, Kim Pratt, shares her recent experience of visiting a prison to give a talk to OU and other students.
On 13 November 2019 I took part in the latest round of the OU Research Events in Prisons. The scheme has been running since April 2018 in two prisons in The West Midlands – HMP Oakwood (near Wolverhampton) and HMP Stafford – and is open to both staff and PhD students at The Open University.
There was one other speaker with me on the day: Jess, a third and final year full-time PhD student in inclusive research and citizen science with the Institute of Educational Technology at the OU. As the talks were scheduled to start at 1.30 we arranged to meet Dr Shaun McMann, the manager of the Students in Secure Environments Team (SiSE), at 1pm to give time to get through security which, of course, is very tight. We weren't allowed to take in any electrical appliances, memory sticks or mobile phones, all of which had to be left either in small lockers or in the office at the entrance. Even our PowerPoint presentations had to be emailed to Shaun in advance for him to send directly to the prison in time for our arrival. Our chaperone for the day was the sessional education contact, Liz Holland, who escorted us through many locked doors and gates across various outdoor quads to the education block and the room where we were to give our presentations. Here we met the attendees, including one named DJ, who was studying for a Classical Studies degree. He is at Stage 2 in a six-year part-time degree and had just started learning Ancient Greek, having already taken a module in Latin.
I was the first speaker and even though I had practised quite a few times, I admit, I did feel rather nervous when I began. The presentations are about 30-45 minutes long followed by a Q&A session but up until that time I had only given one three-minute lightning talk in January 2019, and although that was at an international conference with a large audience, the length of this presentation seemed rather daunting. However, everyone was very attentive and seemed to be enjoying the talk and I gradually became more relaxed. I felt particularly at ease when it came to the Q&A session at the end when I got to really engage with my audience. This really surprised me as it is a part I usually dread in case I can't answer or indeed even understand what is being asked.
The title of my talk was 'Why Classics?' but because I have realised in the past that, surprisingly, quite a lot of people don't really know what the subject is, I began with a brief explanation of 'What is Classics?'. I then gave a few 'fun facts' about how we encounter the classical world in some way every day. When I started writing my, talk I got in touch with Emma Bridges for advice as she is now the Public Engagement Fellow at the Institute of Classical Studies. She very kindly sent me a copy of a talk she had done recently to help with any ideas. She also suggested I include a bit about my own experience of how I came to be studying Classical Studies. This very helpful piece of advice was reiterated by my supervisors, Jo Paul and Peg Katritzky, at my next supervisor meeting. I explained how my first experience of studying Classics was in my (brilliant) primary school at the age of seven but that I didn't get to pursue it further until I started my degree with the OU – many, many, years later. I ended this section with a brief description of my thesis which examines the 'otherness' of monsters. In this research I will be questioning what it is, other than appearance, that makes them monsters; I compare their actions with the heroes and gods, concentrating on an in-depth study of the Cyclops, Polyphemus, and Frankenstein's 'creature'.
It was clear, both on the day and from feedback that Shaun has received since, that both talks went down very well and everyone thoroughly enjoyed the day – I know I certainly did! The audience's questions were intelligent and numerous and clearly showed they had been listening intently. I even had quite a few people come up and talk to me about it during the coffee break including one person who told me that he had always loved the story of Polyphemus and often used to tell it a long time ago when he was teaching but that I had now made him question his idea of Odysseus as the conquering hero! I thought this was a great response as not only is that the essence of my thesis but also because a main theme of my talk was how Classical Studies makes you think.
Jess's research uses creative research methods to engage adults with learning difficulties in citizen science with the aim of identifying their capacity to engage, and the levels of support needed to engage this community, in a field they were previously excluded from. It turned out that a few of the attendees described themselves as having learning difficulties so her presentation had particular resonance with them.
There is a thriving OU community at both prisons, but the events are also open to non-OU students and are popular with both, usually attracting about fifteen to twenty attendees. At the session I went to, there were fifteen, six of whom were not yet studying although some were planning on starting in February 2020 and one who had already got a degree in Classics 'a long time ago'. Anyone who is studying is registered for a six-year part-time degree and, in the group who attended at Stafford, there were three at Stage 1 (first/second year), four at Stage 2 (third/fourth year) and one at Stage 3 (fifth/sixth year). The students were studying a range of subjects: Business Studies, Social Science, International Studies, Creative Writing, Arts and Humanities, Science, and of course Classical Studies. So, in both academic terms and personality they were a very diverse and committed group.
All too soon, we were saying goodbye, and Liz was taking us back through all the locked doors and gates to the front office and locker room where we collected our belongings. The whole thing was an amazing and rewarding experience which I plan to repeat, hopefully more than once, during the next five years of my PhD – and I thoroughly recommend others to do the same!