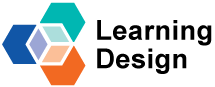 Our team at The Open University has gone through a rebrand. Where before we had Learning Design (LD) and TEL Design components to our team, we are now all Learning Designers. A small change in terminology, but hopefully a big change in mindset. So why have we done this?
First, it better encapsulates what we're actually doing and seeking to do as a team. Many of the activities carried out as part of TEL Design were actually LD activities happening at a more detailed level. For instance, visualising the student learning journey, planning for a block of study, designing a collaborative online activity or helping the module team to review student workload expectations. You could see these activities as implementation of the Learning Design.
Secondly, it helps to reinforce that LD is not a one-off activity, you need to continue making design decisions and reviewing how you are progressing toward the planned design throughout the module development and production, and even into presentation. The online LD tools we have (at http://www.open.ac.uk/iet/learning-design/downloads) support this approach. Encouraging teams to engage with these and continue to review their design is something we'll continue to push on.
And lastly, having two design teams gave the sense that these were two very different activities whereas they were always really a continuation of the Learning Design process, with TEL Design going into more detail and identifying appropriate uses of technology as we did so.
Whilst we won't be changing our approach to design overnight we will be looking at how we can get even more value out of LD workshops and at how we can enable the subsequent design activities to tie in further with the outputs from those workshops.
Through this new blog we'll share some of our experiences as we adjust to the new team name and on any enhancements we make to our processes, it promises to be a busy and exciting time for us!