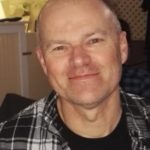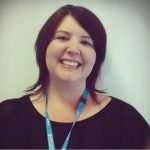 Dr John Butcher is the Deputy Chair of the Open Board of Studies and Jay Rixon is a Senior Manager responsible for the MA or MSc Open qualification. Both John and Jay are part of the Access, Open and Cross-curricular Innovation team.
To support our students and our Open Programme staff at this time, ad-hoc drop-in sessions were created to be a weekly refuge for an hour where positive conversations could take place about things that inspire us and to explore things that felt familiar, comfortable and safe. So far, these weekly sessions have been a real collaboration between staff and students: music playlists have been created and a reading list has been drafted, so the next topic to be discussed after music and books was film.
Films are a topic often discussed in the Open team, sharing recent highlights or old classic movies newly discovered. The exchange of information and recommendations is often a much looked-forward-to break in a busy day and a chance to share experiences and random film trivia. The chance to discuss them with a wider group of students and staff could not be passed up.