Start your career fitness plan this Summer
Posted on • Career planning, CVs and applications, Forums and webinars, Graduate opportunities, Jobs, internships and work experience, Networking and social media
Is your career performing at its best? Are you tracking your steps to get where you want to be? Does your CV need a workout? Do you know how to get fit for the job market?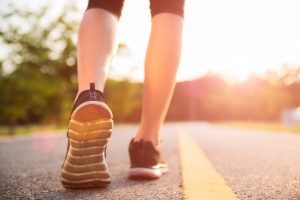 Sometimes it's important to stop and take stock. If you've reached the end of your module and thinking about how to make the most of your time between the next one, then our online Summer Careers Surgery is for you! This is a great time to evaluate and reflect on your career plans. Are you still studying for the same reasons as when you started, or have your interests or career plans changed? It's also a good idea to look ahead and see what steps or preparations you can take to be in the best position to achieve your dreams.
A student gave their feedback on a previous forum:
It gave me ideas for jobs and careers I never would have thought of if I hadn't read all the comments, questions and replies, Enlightening!
Our Careers team are working the forum every Monday to Friday throughout July to remedy your career concerns and help you monitor progress towards your goals. Connect with OU students that share your interests or work in your dream job sector, share your own experiences and tips, or see whether your questions have already been answered!
OU Career Consultant Leigh gives his top tips making the most of the forum:
For new ideas about where to find your dream role, start with How do I become a…?, look at the careers info on the 'Succeed' tab of your Study Home page, see what opportunities are available on OpportunityHub or get inspiration from what other OU students have done. OU graduate Anetta said about her experience of the service:
Careers and Employability Services took the pressure off, by knowing my next step was a move in the right direction, towards my goal.