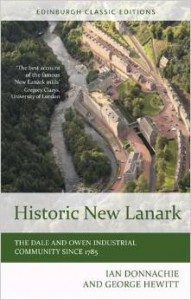 Edinburgh University Press has just brought out a new updated edition of Historic New Lanark by Ian Donnachie, Emeritus Professor of History at the Open University, and George Hewitt.
According to Gregory Claes, Professor of the History of Political Thought at Royal Holloway, London, this 'admirably concise, readable and informative introduction … provides the best account of the famous New Lanark Mills'.
For further information, please click here to visit the publisher's website.