Supercharge your CV with volunteering experience
Posted on • Career planning, Charity sector, CVs and applications, Forums and webinars, Jobs, internships and work experience, Networking and social media, Volunteering
Think paid work is the only way to put skills and experience on your CV? Think again…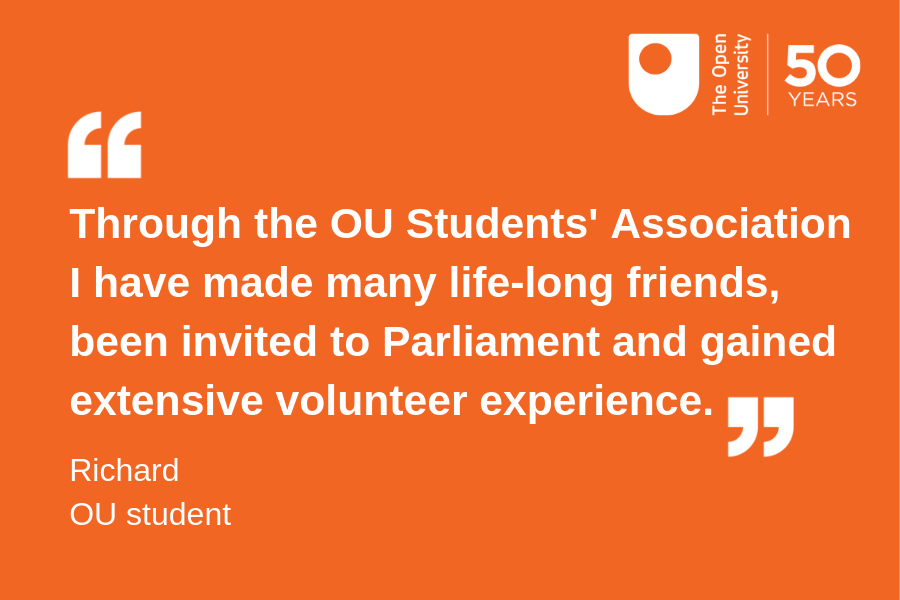 Volunteering is a great way to develop the skills graduate employers want, give your confidence a boost and have fun whilst making a difference. Volunteering can also kick-start your networking and build up contacts in your sector of interest.
Start by exploring the range of ways you can volunteer and where to find opportunities, including through the OU Students' Association, advertised opportunities or even sourcing your own.

The OU Students' Association is a great way to dip your toe into volunteering with a wealth of roles you can fit around your busy schedule, some you can even do in your pyjamas, and some offer the chance to travel. Volunteering with the Students' Association not only gave OU student Richard new skills and experiences but also helped him overcome a period of mental health difficulties. He says:
I started to volunteer with the Open University Students' Association and have not looked back since. I can safely say with the utmost conviction that the Open University has saved my life.
Make the most out of your volunteering by reading our voluntary work guide before you start. If you want to work with a charity take a look at our Volunteering in the charity sector 12-minute webinar. Then explore opportunities across England, Wales, Scotland, Northern Ireland and the Republic of Ireland on OpportunityHub.