Supercharge your CV with volunteering experience
Posted on • Career planning, CVs and applications, Interviews and assessments, Jobs, internships and work experience, Networking and social media, Volunteering
Do you have the skills you need to succeed? Upskilling your portfolio with volunteering could be just what you're looking for.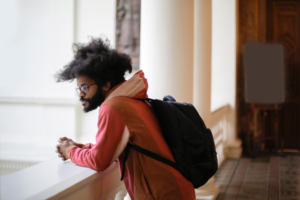 Volunteering is a great way to gain additional skills that graduate employers want, give your confidence a boost, and have fun whilst making a difference. Volunteering can also help you network and build up contacts in your sector of interest.
Start by exploring our webpage on the range of ways you can volunteer and where to find opportunities, including through the OU Students' Association, advertised opportunities or even sourcing your own.
Finding volunteering opportunities is easy with our vacancy platform OpportunityHub. There are volunteering roles for everyone; flexible roles that can fit around your busy schedule, remote roles you can do in your pyjamas, and some roles that offer the chance to travel. Take a look at some of the free courses on OpenLearn that focus on volunteering.
Make the most out of your volunteering by reading our voluntary work guide before you start. If you want to work with a charity take a look at our Volunteering in the charity sector 12-minute webinar.
Everything was covered from telephone work to working for the NHS and how to get into the volunteer coordinator role by doing charity shop work. Possibilities of shadowing whilst doing some more voluntary work were also covered.

OU student on discussing volunteering in a one-to-one careers consultation
Careers and Employability Services is here to support you at any point in your career, throughout your study, and for three years afterwards. Keep up to date with our latest events and resources by following our social media and looking out for the monthly email newsletter Careers Express.