Spooked by your CV?! 5 terrific tips to banish your CV demons!
Posted on • CVs and applications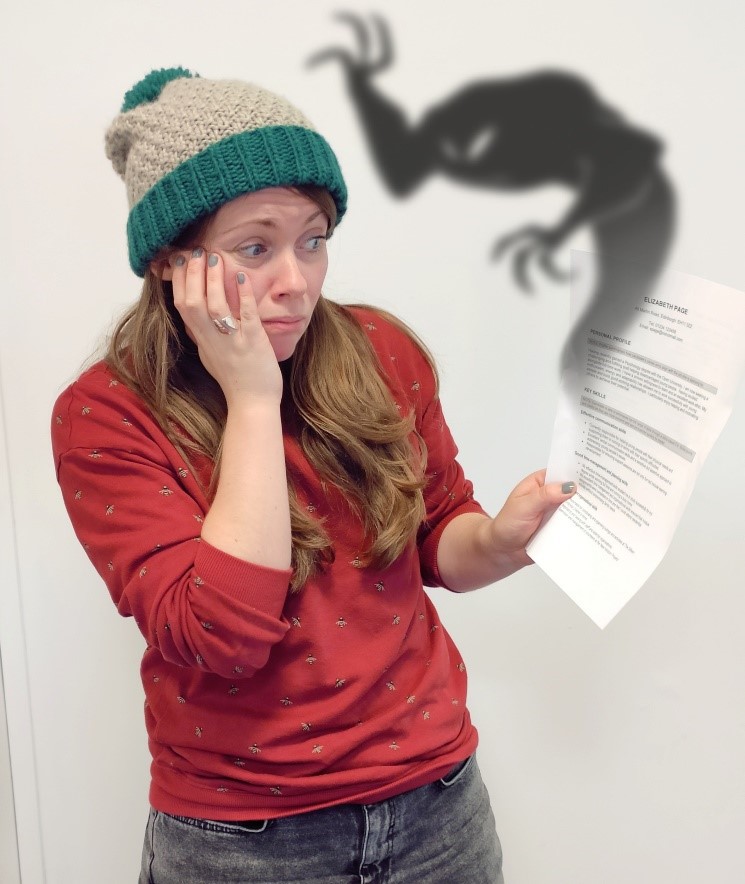 Are you haunted by the need to resurrect your CV, or perhaps you need to concoct one from scratch? Fear not, we have everything you need to exorcise your CV demons!
Your CV is a summary of your education, skills and experience, and is often the first opportunity you get to step out of the shadows and show an employer what you can do. The best place to get to grips with the basics is our CVs: an overview page on the Help Centre.
Here are five top tips to help you carve out a spook-tacular CV:
1. Tailor it
Find out what the role involves and the skills and experience the employer is looking for, and then make sure the content of your CV reflects this. A good place to start is by reading the person specification and asking yourself 'How can I show that I meet these criteria?'. Check out these Help Centre page that could help:
2. Keep it short but deadly
Your CV should be no longer than two sides of A4. Employer can spend as little as 5 seconds reading your CV before deciding whether you're a good candidate. You aren't expected to include every role you've held since school, so if you're struggling to keep it to two pages, remember to focus on the roles which are most relevant to the position you're applying for. You can find out more in our webinar, Five seconds for your CV to make its mark.
3. Use evidence-based examples
Show the employer that you have the skills they want by using specific examples from your work, study, and other responsibilities to evidence this. Where appropriate you can use numbers or percentages to quantify the impact your actions have had, for example 'Delivered presentations to groups of 30 people' or 'Exceeded targets by 20%'. See our pages on:
4. Be clear & consistent
Present your CV in a clear and easy to read way. Rather than using chunks of text, break it up using bullet points. Also, keep your formatting and headings in the same style for simplicity. There's no right or wrong way to build your CV, but our Abintegro CV builder tool can help.
5. Check & double check
Make sure you review your spelling and grammar and get someone else such as a friend or family member to look over it. If you'd like us to provide feedback on your CV, then you can contact our professional careers advisers or consultants.
Employers aren't out to trick you… so treat yourself by taking a look at our CV checklist to review your CV from the perspective of a recruiter. You may also find it useful to take a look at our FAQs for CVs, covering the most common cries for help from unfortunate souls.
Remember that your CV is the first time an employer gets to unmask you, so give it the time and attention it deserves!
A Beecroftian horror by OU Careers Consultant Penny Beecroft