Career Planning for your dream job if you don't know what it is yet
Posted on • Career planning
Career planning can be daunting if you can't decide what to aim for or you want to keep your options open. You might be confused or skeptical about planning out your future. Well, career plans are meant to be flexible. Even if you don't have a 'dream job', planning for the unplanned is still useful. Here are 5 top tips for an open-ended, flexible career plan:
1. Plan for the unexpected
You might be thinking about your module choices right now and how a study pathway might affect your future. Your Career Planning Guide can help you decide with thoughtful activities to walk you through the 7 steps of career planning.
People who explore their career with an open mind are usually better at opening doors.
Plan to be flexible, including taking advantage of the unexpected opportunities that come your way. Just as people who think of themselves as lucky are more likely to find unexpected fortunes, if you keep an open mind and eye out for career opportunities, you might just find a life-changing opportunity you never even considered.
2. Get out there and put your plan into practice
So, where and how can you find unexpected opportunities? Make yourself known to the jobs market. First, create a LinkedIn account and watch our webinars on networking and social media. Read our tips on maintaining a professional digital footprint. After that, check OpportunityHub regularly for the latest vacancies and opportunities and upload you CV to websites like Indeed or Reed.
Next, start connecting and networking. This is easier than it sounds. For starters, join our The Open University Careers Network on LinkedIn and join the conversations in our regular careers forums to meet other students and alumni and find out how they're achieving their goals. You might be able to find advice, opportunities, and like-minded people. You'll find some helpful networking tips on our website.
If you're ready to start sending out your CV or attending interviews, our Abintegro platform has a CV builder, CV360 reviewer and an interview simulator to get you prepared.
3. Showcase your transferrable skills
If you're unsure what you can offer an employer, don't forget your transferrable skills. As distance learners, OU students tend to have a lot of transferrable skills employers are looking for, including creativity, digital skills, problem-solving, self-reliance, written communication and emotional intelligence. You are no exception.
Our page on Your skills and qualities covers some of the activities that might give you skills, and we also have a list of soft skills and how to develop them.
4. Don't worry about setbacks, there's no wrong plan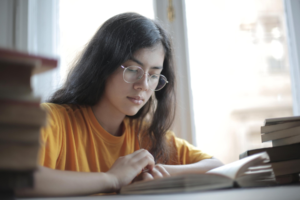 Your career plan is flexible and isn't set in stone. It's important to remember that there is no wrong path, and no wrong destination. There will be setbacks and disappointment both big and small. Resilience is a valuable skill to have when this happens, and our career resilience webinar explains how you can build resilience strategies to help you bounce back and develop a positive mindset to grow your career.
Should the worse happen and you face or fear redundancy then our Reframing Redundancy podcasts and webpage will help you get back on your feet and use the opportunity to make positive career changes.
You might also find our webinar on career planning with low self-confidence useful.
5. Think outside the box
We've already seen how you have loads of transferable skills that are applicable to all kinds of work. You needn't restrict yourself to one job type or sector. You can use our Kudos AD programme to generate some job roles that might be a match for you based on your skills and interests.
Only around 14% of employers require you to have studied a specific subject, and only for certain roles. There are lots of different job roles you could enjoy and excel in. If you're already set on a certain job type, then think about the many different sectors and organisations you could work in. The NHS needs software developers, the Armed Forces have photographers and musicians, and all businesses have HR. Get a broader view of various sectors by browsing OpportunityHub and use the 'Follow an employer' function.
Stay in touch
Whatever the future holds, you're not alone, Careers and Employability Services are here to support you while you study and for three years after you finish studying. We have a wide variety of resources and services to help you express the valuable skills we know you have, and to help you discover, explore, and achieve your goals.
OU Careers and Employability Services