How to impress employers in applications
Posted on • CVs and applications, Fairs and events, Forums and webinars, Labour Market Information
As a current or recent OU student, you have strengths and skills from life and study that employers want. But they also love people who show an interest in their business. Employers are people too. Here's how to show you care.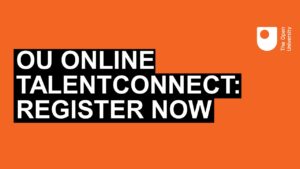 1. Talk with employers at live events
Employers tell us they love candidates who've taken time to understand their business. Live events, careers fairs and forums are your chance to find out what organisations are about and what they're looking for. Scour Careers Express to see who you might meet this month.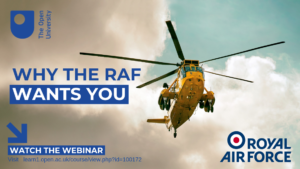 2. Learn more from our recorded employer webinars
Many employers, such as the RAF, PwC, Now Teach, Frontline, Unlocked Graduates, Gradcracker and Teach First, have recorded introductions for OU students and alumni. Watch them and many others on our webinars and forums page.


3. Follow employers on OpportunityHub
Keep up to date with an employer by clicking 'follow' on their page on OpportunityHub. The pandemic also meant that recruitment events from a wide range of employers went online, giving you even more opportunities to participate. Check our regularly updated list of employer events on OpportunityHub.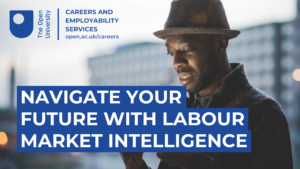 4. Research your sectors of interest
Another way to impress employers is showing you know what's going on in their sector or industry. This not only demonstrates that you've done your research, but also demonstrates commercial awareness – a key skill many look for. Take a look at Navigate your future with Labour Market Intelligence (LMI).


5. Apply what you've learned to applications and interviews
Now you've engaged with employers and done your research about them and their sector, show what you know in interviews and applications. Learn more on our What employers say about recruiting page and in these guest employer videos:
For further advice, visit our CVs, Applications, and Interviews webpages or go to Abintegro for our CV builder tool, interview simulator, and practice psychometric tests.
Get one-to-one advice and more
If you'd like to discuss your networking or sector research strategy, book a one-to-one appointment with our careers professionals. Whatever your dreams and ambitions, experience, background or culture, abilities and disabilities, race or religion, we can help you be career confident.
OU Careers and Employability Services