Sick of staring at a screen? Take your career planning offline
Posted on • Career planning
Are you studying, working, socializing and relaxing by staring at a screen? You may have digital fatigue. If you want to plan your next career move without clocking up any more screen time, here are 3 top tips for going offline…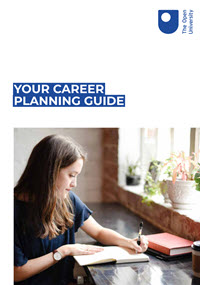 1. Get a printed copy of Your Career Planning Guide
Your Career Planning Guide is downloadable from the Careers website, but you can also take the exercises offline by ordering a printed copy. It's a comprehensive kit for OU students and alumni. It contains practical exercises and advice – from working out where your career passions really lie to building your CV and smashing interviews, from decision-making to being career confident whatever your abilities or disabilities, age, race, sexuality, gender or background.
2. Explore your future with Mind Maps
All you need is a pen and paper to draw a mind map. Exploring which careers would suit you? Considering pros and cons of different roles? Working out a plan to achieve your goals? Mind maps may be just what you're looking for to kickstart your thought process.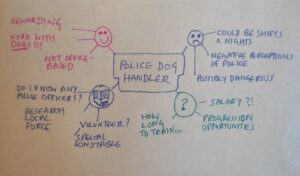 3. Tune into a careers podcast
The great thing about podcasts is their flexibility- you can listen to them whilst exercising, relaxing in the bath, cooking dinner, or getting comfy in your favourite armchair. Start with some of the podcasts we have produced just for you- from researching career ideas, making a career change, and networking, to dealing with redundancy, learning about age and employability, and how mindfulness can help your career planning.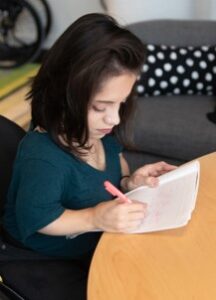 What next?
Once you've taken a much-needed break from your screen, remember that Careers and Employability Services are here to support you while you study and for three years after you finish studying. We have a wide variety of resources and services to help you express the skills valued by employers that we know you have, and to help you discover, explore and achieve your goals. And remember, you can always book a careers consultation to talk it through.
OU Careers and Employability Services