Earlier this month the Classical Studies team met up to bid farewell to Professor Helen King, who retired from the Open University at the end of January; she remains affiliated to the university as Professor Emerita. James Robson reflects on her involvement in OU Classical Studies over the last six years.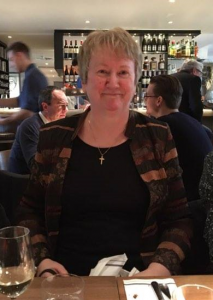 Helen joined the department as Professor of Classical Studies back in 2011, moving to the OU from the University of Reading. She came to us with a formidable reputation as a scholar of ancient medicine and its reception, her particular focus being on women both as patients and medical practitioners.  But what Helen also brought with her was a genuine enthusiasm to understand how the Open University and distance learning work in practice and to find new and effective ways to engage with students.
Helen certainly threw herself into Departmental, Faculty and OU life during her six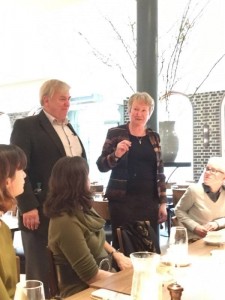 years with us. Her list of commitments and achievements during this time is ludicrously long, including a stint as Head of Department (2014-16), the chairing of our gateway module, A219 Exploring the Classical World, and also the key role she played in the production of our brilliant new MA in Classical Studies.  But however busy she has been, both with internal and external commitments, one quality that has characterized Helen is just the sheer fun she has been to work with.  OK, other qualities readily suggest themselves, too: her extraordinary energy; her supportiveness towards colleagues; her enthusiasm for engaging with both students and the public at large; the high standards she demands of herself and others; and the time she is prepared to dedicate to projects and people she believes in.  But for me, it is the fun that steals the show.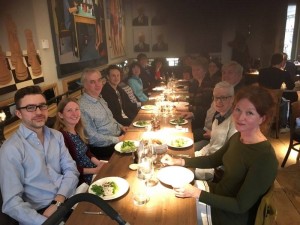 Helen is certainly going to be missed by her colleagues, but, as her must-read blog, The Retiring Academic, reveals, her retirement promises to be full of a similar level of busyness as before (albeit on her terms).  Research, engaging with students on her MOOC on Health and Wellbeing in the Ancient World, various community projects are just some of the things in store.  Plus just a touch of taking it easy.
by James Robson