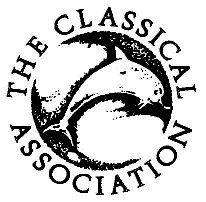 Classical Studies at the Open University is looking forward to co-hosting this year's annual Classical Association (CA) conference, which will be held at the University of Kent's Canterbury campus from 26th-29th April 2017. While we're busily working behind the scenes to make sure that the event is a success, we've also been talking about how delegates can get the most out of their conference experience. For many speakers the CA will be their first experience of presenting their research at a large conference; this week's blogpost shares some of our top tips on how to ensure it goes smoothly.
Organising your ideas
Sometimes when you've been immersed in a research topic it's easy to forget that others will be far less familiar with the material you'll be discussing; when giving a conference presentation it's a good idea to make it as easy as possible for your audience to follow your argument. Laura Swift advises, "Flag your structure as clearly as possible. People really appreciate it if they understand where you are going, and what the point is, and in an oral delivery it's even more important as they can't flick back to your introduction to remind themselves."
Elton Barker offers some further suggestions as to how to ensure that you keep your listeners' attention. He says:
– It's always a good idea to have a 'hook'. So, rather than simply starting with the bald statement of your research objective, lead in to your discussion with a catchy example.
– As well as a hook, an introduction – particularly for an oral presentation – needs to take your audience through the steps of what you're going to talk about. So, sketch out what you're going to do, and why that's important.
– Keep references – or at least citations of references – to a minimum. I'd advise against reading out long chunks of text or citing page numbers of secondary scholarship in your oral presentation; these can be given on a handout as 'further reading' for your audience to refer to after the event (more on using handouts below).
– Remember, you'll have the Q&A session after your paper to go into more detail or introduce other material. It might even be worthwhile saying 'I don't have time to go into this now, but perhaps we can talk about it further in the discussion'. It's always a good idea to plant the kinds of questions in your audience's minds that you want to follow up.
– Your paper will need a summing up to remind your audience what you've shown or the issues you've raised and/or the problems that need addressing. Have in mind to leave your audience with (no more than) three 'take home' messages.
Think about how your paper will sound
Again, bear in mind the differences between a written paper and one which is delivered orally to a live audience. Laura Swift warns, "Don't write a dense piece of academic prose and simply read it out as people won't be able to follow and will switch off." Jessica Hughes has some good advice here, saying, "Giving a conference paper can be nerve-wracking, and many of us like to have a written copy of our paper in front of us on the desk as a 'safety net'. However, the most successful conference presentations are often those where the speaker appears to talk spontaneously rather than reading the paper from a pre-prepared written text. If you do choose to read your paper out, make sure that it is written in a colloquial style (with short sentences), rather than in complex prose. And try to remember to look up occasionally to make eye contact with the audience! You could also try to memorise the important points and the order they appear in. This will give you the confidence to occasionally depart from the script, resulting in a more engaging 'performance'." Jessica also advises that it's definitely a good idea to do several practice runs before the conference, which leads us to our next point…
Timing is everything!
Papers at the CA are each 20 minutes long, followed by ten minutes for questions from the audience. Keeping to time is not only vital to ensure the smooth running of the panel sessions, which can be derailed if individual speakers overrun, but it's also a matter of showing courtesy to your audience, panel chair and fellow speakers. A good chair will always do their best to keep things to time, but you can help them out by planning ahead to make sure that your paper isn't over-length. Laura Swift recommends, "Check your timing, as it's incredibly irritating for everyone when a speaker goes on beyond their allotted time – it can disrupt other speakers' timings and the schedule of the whole conference, and makes you look self-centred, as though you think your ideas are more important than anything else going on. So give your paper several times at home beforehand, timing yourself with a stopwatch, and make sure you are comfortably in time, while speaking at a normal pace. Never think 'oh well, I can just speak faster and get it all in' – if you do, you'll seem nervous and run the risk that people won't be able to follow your argument. Try to make sure your paper comes in below the allotted time rather than just on it, as that takes any stress away on the day and removes any temptation to rush." The speed at which individuals speak naturally does vary (which is why practice is so important!) but as a rule of thumb, Elton Barker suggests that around 2800 words is about right for a twenty-minute paper, given that you'll also need to take into account the 'live' element (nerves, pausing to take a drink of water, looking up to make eye contact, articulating key ideas on the spot and so on). It's a good idea to build in time for short pauses during your paper – this gives you, and your audience, time to think before you move on to the next point. If you think you'll forget to do this on the day, mark suitable 'pause points' in the margins of your paper to remind yourself.
Hi-tech and low-tech props
Handouts and audio-visual presentations can be useful aids in helping your audience to follow your discussion (although do avoid the temptation simply to read out in full everything that's on your handout/Powerpoint – think of these tools as prompts for the audience, rather than as another version of the text of your talk). On using handouts, Naoko Yamagata offers a couple of reminders about directing your audience to the right place on the page, suggesting, "Let the audience know which item on the handout you are about to discuss before you read out/analyse the passage, and underline (or highlight in some other way) the relevant bit of the text on your handout if you are only focusing on part of a longer passage." Do also provide an English translation of the key parts of any Latin or Greek passages (or those written in other foreign languages); you risk alienating some members of the audience if you make the assumption that everyone has the same level of understanding of the languages. Jessica Hughes also has some good advice on using technology: "If you are preparing a slide presentation (e.g. Powerpoint or Keynote), make sure you have the latest version of your presentation on a memory stick. It's good to bring some kind of back-up too, even if this is just a black & white print-out of your slides, which you (or a helper) can run off and photocopy if the technology fails. If you use an file storage service like Dropbox, make sure that you've reminded yourself of your log-in and password before arriving at the conference. You never know – it may prove useful to be able to log into your account from another computer to access your Powerpoint or other files."
And finally…
Whilst it can be pretty daunting sharing your work with the wider world, you should take confidence from the knowledge that everyone in the room is starting from a point of common interest – they're there because they read your title or abstract and as a result they want to know more about your work. Remember to breathe (!), smile and make eye contact with your audience – by doing so you'll communicate your enthusiasm for your research topic. Enjoy the opportunity to share your ideas with others, and good luck!
For more information about this year's CA conference, including a full programme, click on the 'CA2017' tab at the top of this page. Watch this space for another CA2017 blog post on getting the most out of attending the conference, especially if it's your first time there.