With the arrival of autumn, it has been confirmed by the World Meteorological Organization (WHO) and NASA  that the summer of 2023 was the warmest on record globally. During this period, record-breaking heatwaves, wildfires, extreme rainfall, and flooding swept across much of the world. 2023 wildfires in North America, South Europe, Central Asia, North Africa, and Russia's Far East destroyed millions of hectares of forest fuelling further climate crisis, threatening water and food security, polluting air for millions of people, and damaging ecosystems, wildlife, and soil.
The Sakha Republic (Yakutia), one of the coldest regions in the world, has been severely affected by devastating wildfires in recent years. Unprecedented forest fires in the region in 2021 became one of the world's worst ever air pollution events, named by the Guardian an 'airpocalypse' (see the article here). This summer, nearly one hundred wildfires spread across 125,000 hectares leading to the declaration of the state of emergency by Aisen Nikolaev, the Head of the Republic of Sakha. One of the larger problems with wildfires in the region is the acceleration of permafrost thaw. Not only does it create a ticking 'methane bomb' of greenhouse gases accumulated over thousands of years in permanently frozen soils (see WWF Arctic Programme and Special Report on the Oceans and Cryosphere in a Changing Climate), but a series of immediate environmental and infrastructural disruptions.
All these changes pose risks for people living in permafrost areas, which is seen, among other examples, in deformed buildings, damaged gas and oil pipelines, and destruction of roads and electric power supply lines. Traveling within the Sakha Republic, particularly in remote areas, has become increasingly dangerous because of the precarious state of the road conditions. Most roads in the region, especially to the remote destinations, operate only in winter, when they are frozen and navigable; for the rest of the year, these roads turn to mush (Argounova-Low and Prisyazhnyi 2016).
Concerns about the dangers of becoming stranded on muddy roads, encountering forest fires, floods, or other unforeseen challenges have grown into a significant worry for the local population. One notable response to these concerns can be seen in the phenomenon of shaman-derevo [Ru.] ['shaman-trees'] in the Sakha Republic. In recent years, it has become increasingly common to make stops by such trees with wishes for a safe journey, especially during long-distance travels. Typically, people adorn the trees with colorful ribbons, known as salama in Sakha. It is also common to leave coins, cigarettes, sweets, and even some freshly prepared alaad'ee (fried Sakha pancakes) by the tree.
While shaman trees are described as ancient Sakha practices, it wasn't until the 2000s that they began to be explicitly referred to as "shaman trees," particularly in guided tours for tourists interested in Sakha religion. However, even at these tours some guides emphasise that shaman trees have little to do with shamanism:
"Shamans are individuals who do not belong to any religion. Regarding shamanism, it was exterminated during communism. When I was preparing my guided tour, I heard of a shaman tree on the outskirts of the city. I did some research and found the tree, which I included in the tour "Religion in Yakutia". The tour focused on the two main Sakha religions – Christianity and Tengrism. Although shaman-derevo has nothing to do with either of the religions, I kept it because it is one of the favorite sights of tourists." – The guide from "Religion in Yakutia" tour.
This particular shaman-derevo, a tall tree struck by lightning, is located near the border between Yakutsk and Khangalasskiy district (see Figure 1).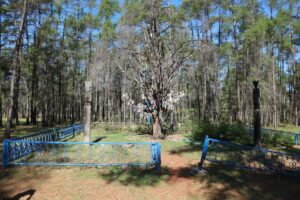 Figure 1. Shaman tree on the outskirts of Yakutsk
Although most refer to these trees as "shaman-trees," they are also known to be called as Belekh Mas [Sa.] ['gift trees'] and Aartyk Ichchi Mas. Sakha ethnographer Vladimir Popov (2017) argues that:
"These trees are typically found on the roadside and at the borders between territorial divisions, serving as gathering points for people to leave offerings for a safe journey. While they are commonly known as shaman-derevo, they do not belong to shamanism. There are numerous such trees outside Yakutsk. Leaving gifts at these locations is believed to ensure a safe and successful journey."
In addition to shaman trees, there are also other efforts to seek protection during the travels. In many cars traveling on long-distance roads, you would often find both Sakha kharyskhal [Sa.] ['protection'] and Russian Orthodox icons. These elements coexist with each other without much of a conflict (see Figure 2).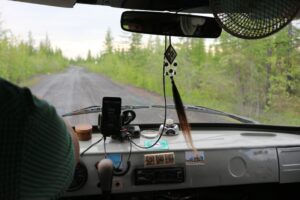 Figure 2. Kharyskhal and Russian Orthodox icons
Another example of how the locals from the Sakha Republic story the ongoing environmental changes is the Batagaika crater, which was formed in the 1960s due to the thawing permafrost after the deforestation of the area. The crater is known among the locals as "Vorota v Ad," which translates from Russian into the "Gateway to Hell" due to the eerie sounds that emerge from the crater as the permafrost thaws (see Figure 3 and Reuter's drone footage from July 2023). In this context, Christian apocalyptic stories are intertwined with stories of melting lands and disturbed landscapes as the result of global warming.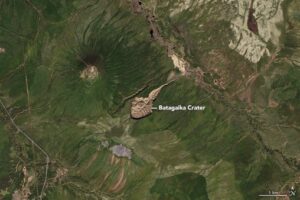 Figure 3. Batagaika Crater NASA from Wikipedia Commons
Large scale seasonal wildfires in the Sakha Republic affected most parts of daily lives of the local population, pushing them to make use of all accessible tools and strategies to cope with the precarious climate conditions. All the above discussed examples show how the lexicon of religion is employed to tell contemporary stories of increasing consequences of the climate crisis. Although some stories are aimed at interpreting changing landscapes and others as an effort of preventing accidents and disasters, they all illustrate how religious articulations surface in moments of precarity, disruption and crisis.
References:
Argounova-Low, T & Prisjazjnyj, M. 2016. «Biography of a Road: Past and Present of the Siberian Doroga Lena». Development and Change 47 (2): 367 – 387. https://doi.org/10.1111/dech.12220.
 Popov, Vladimir. 2017. «Shaman-derevo». Yakutsk Vecherniy, 16. June.