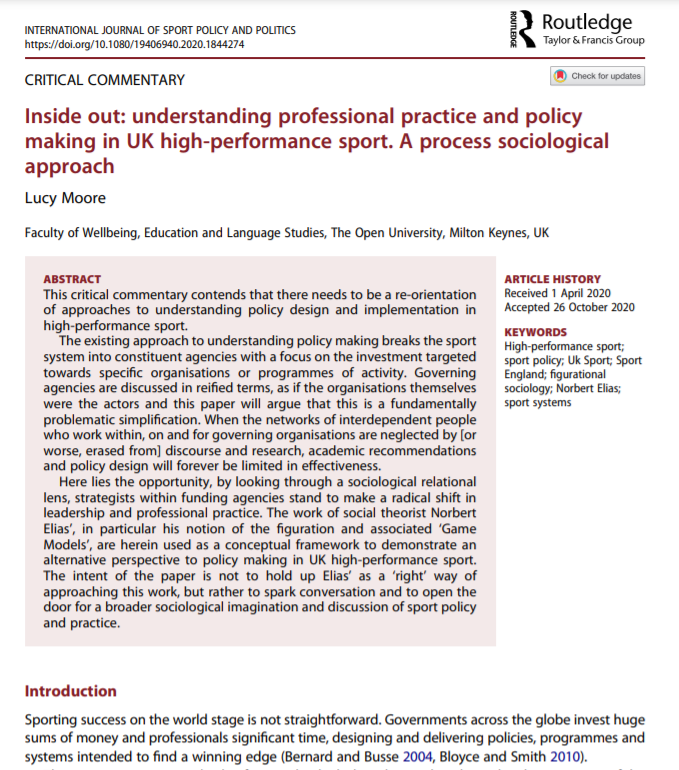 One of our new postgraduate students, Lucy Moore, recently published a commentary article in the International Journal of Sports Policy and Politics.
Her article argues that there needs to be a re-orientation of approaches towards understanding policy design and implementation in high-performance sport.  Existing approaches tend to view sports organisations as though they somehow make and implement policy. This ignores the interactions and networks of interdependent people who work within, on and for governing organisations. It is these people who make and implement policy not 'organisations'.
Consequently, there is an opportunity to propose an alternative approach. Lucy argued that drawing on the work of social theorist Norbert Elias', and in particular his concept of figurations and associated 'Game Models', an alternative perspective to policy making in UK high-performance sport can be developed.
Lucy is now embarking on data collection and we look forward to seeing how her research develops in the future.
Congratulations Lucy!