Design and innovation have a huge impact on society well beyond the creative industries – finding solutions to problems that affect every aspect of our lives. The Open University has pioneered distance education methods in design over the past 5 decades. This work mirrored developments in design research and education started in the late 60s with staff from the University leading the way in developing design as a 'third discipline'. You can read more about the history of design education at The Open University here.
Design and Innovation qualification
Our current qualification, BA/BSc (Honours) Design and Innovation, makes use of this extensive knowledge as well as new modes of learning and teaching at a distance, featuring online design studios, social networking, and inspiring study materials. Each module has a significant practical component, continuing the shift from teaching design to learning by design. Alongside design and innovation, you will study a complementary subject – choosing from arts, business, engineering or environment – to gain knowledge and skills that will be useful in a wide range of careers. If you are interested to get to know more about studying Design and Innovation with the OU watch the video below and study the free OpenLearn material that we have created to give you some insights into studying Design at the OU.
Find out more about the BA/BSc (Honours) Design and Innovation here.
Learning and teaching tools
Many of the digital tools we use in our courses are developed internally and are released as Open Educational Resources, freely available to use.
OpenDesignStudio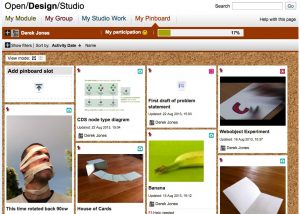 OpenDesignStudio is our virtual studio platform, where you can upload, share and comment on images and media.
CompendiumDS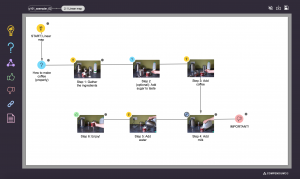 CompendiumDS is concept mapping software that allows you to visually arrange images, text, or any other media.