Jay Rixon is a Senior Manager in Access, Open and Cross-curricular Innovation and responsible for the MA or MSc Open qualification. In this post, Jay reflects on a staff-student online drop-in session held on Tuesday 24th March 2020.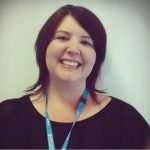 The power of music is immense.  We turn to it in times of joy, triumph, sadness and in times of turmoil. Music can play a key role in well-being, and during this current season maintaining one's well-being is vital. The current pandemic situation and the need to stay at home in order to take care of others and yourselves has many people reaching for music that feels safe, comfortable and reliable and which will support us during this time.
With the advance of technology, the way we play music around the home has massively expanded.  The average smartphone houses a large library of tunes, not to mention many apps that enable the user to reach a wide array of music across a range of genres. Digital devices can now play a song of choice from a wide catalogue at a simple verbal command; the musical reach we have is somewhat endless.
Rosemary Golding, Senior Lecturer of Music at The Open University, comments, "music in these testing times is so important for wellbeing. Music has long been closely connected with health and wellbeing. The Ancient Greeks recognised the important part music can play in both physical and mental health: Plato described music as the 'medicine of the soul". Golding further states that, "research suggests that music can stimulate the body's natural feel-good chemicals. It can help energise our mood and provide an outlet for us to take control of our feelings."*
Noting the power of music, and the desire to support their students, the Open Programme team responded to this challenging 'stay at home' season by providing a drop-in session for their students and staff. Billed as an 'open' session, hosted via an Adobe Connect online room, this time together was a break from the news, the social media feeds and even OU study. It is an opportunity to focus on a shared passion and for the first session music was the theme of choice.
My OU Studies: The Soundtrack was held on Tuesday 24th March 2020, hosted by Martin Weller and Jay Rixon.  The hour-long session was attended by students and staff, representing the collegiate atmosphere between staff and the desire to use technology to enable us to stay connected with each other and our students. The conversation hung around some simple questions, however, the musical discussion flowed – in musical terms it was Allegro (fast, quick and bright). The sharing that went on between students and staff led to some creative pairings, and some rather random choices, while together we also explored how music helps us unwind, creates the 'right' atmosphere for study, and helps to set the tone in our current circumstances.
As a result of this session collaborative playlists have been created.  Now, more than ever, we might just have a bit more time to listen to music or have it on in the background while we work from home or study and hopefully these playlists might give us the opportunity to find new favourites, be they songs, artists or genres.
Listen to My OU Studies: The Soundtrack
Also, as a bit of fun to end our session we explored music with 'open' in the title, to which we jokingly refer to as our 'Open' collection.
Listen to the 'Open' Collection
This first session was warmly received by students and staff alike and therefore further sessions will be planned to keep a point of connection for us all.  Topics for future sessions have been pencilled in to explore books and film, all hosted in our Open Programme online room, and utilising our distance learning technology to good effect.
"So glad I came along. I will be back next week. Thanks so much."
"Thanks everyone – really enjoyable session."
"Such an utterly lovely gesture to think 'how can I help people to relax?'"
"Think it's a great idea for students and university staff to chat and get to know each other as 'humans'"
The feedback on this session has confirmed that the Open Programme team's intent which was to provide a safe space for community and for connection has been met. However, this session has also produced new musical learning opportunities, supported the development of new staff and student relationships and perhaps generated a whole sequence of events that just would not have been considered but for this time. Recalling Plato's thoughts on music, this quote seems apt to end with, "Music gives a soul to the universe, wings to the mind, flight to the imagination and life to everything".