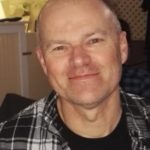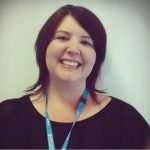 Dr John Butcher is the Deputy Chair of the Open Board of Studies and Jay Rixon is a Senior Manager responsible for the MA or MSc Open qualification. Both John and Jay are part of the Access, Open and Cross-curricular Innovation team.
To support our students and our Open Programme staff at this time, ad-hoc drop-in sessions were created to be a weekly refuge for an hour where positive conversations could take place about things that inspire us and to explore things that felt familiar, comfortable and safe. So far, these weekly sessions have been a real collaboration between staff and students: music playlists have been created and a reading list has been drafted, so the next topic to be discussed after music and books was film.
Films are a topic often discussed in the Open team, sharing recent highlights or old classic movies newly discovered. The exchange of information and recommendations is often a much looked-forward-to break in a busy day and a chance to share experiences and random film trivia. The chance to discuss them with a wider group of students and staff could not be passed up.
Our session followed a loose set of questions, but really allowed the gathered community to riff on film, and for the two session leaders, the chance to continue their conversations previously held in the office, across desks, on the way to meetings, or in the team kitchen, now with the use of technology, being made accessible virtually.
What makes a great and memorable film? 
Answers in the session ranged from a film with good twists and turns, to amazing acting or ones that created a fantastic atmosphere or were really immersive. We discussed the beauty of discovering a movie you love when you might have had initial low expectations about it, from films that are reflective of our personal tastes, where we are in our lives, to films that remind us of places we have known or have visited.
In the blog post titled 'Why we love watching movies', *the author (O. Renee, 2016) comments that "Movies allow us to feel different emotions; thrill, happiness, sadness, intensity, comfort, shock, nervousness – all of this roller-coaster of emotions is one reason why we love watching movies."
What are your favourite top three films?
A loaded and tricky question, if ever there was one, but we asked it all the same, and a very eclectic list has emerged from our 'Open' community. The reason why people like these films might be all the reasons we previously discussed: that they helped us pinpoint a times in our lives when we were happy, sad, content or just eager to suspend our disbelief and enjoy a good old bit of escapism.
| | | | |
| --- | --- | --- | --- |
| The Godfather (Trilogy) | Forrest Gump | Jurassic Park | Hidden Figures |
| Star Wars | Homesman | Field of Dreams | Gone with the Wind |
| ET | Alive | Apocalypse Now | The Joker |
| The Artist | Reach for the Sky | Schindler's List | Lost in Translation |
Note how Steven Spielberg appears a few times (Schindler's List, Jurassic Park, ET) and the link there between Star Wars and ET due to George Lucas. Francis Ford Coppola's name appears more than once with The Godfather Trilogy and Apocalypse Now, plus there is a family link with the film Lost in Translation. Two of these films are shot in black and white by choice, one by timing. The other extreme Gone with the Wind which was a technicolour masterclass pioneering this new colourised look and feel for future films and one could say from a golden age of Hollywood.
We touched upon films not in the English language, expressing how language and the use of subtitling does not get in the way of a good film. With the access to a wide range of drama on streaming platforms the ability to dive in to and explore content outside of your mother tongue is more accessible than ever.
Look out for these films not in the English language, they come recommended by this gathered collective.
| | | |
| --- | --- | --- |
| The Eagle Huntress | The Lives of Others | Cyrano de Bergerac |
| Amelie | Son of Saul | The Chorus |
| Parasite | Eat, Drink, Man, Woman | The Umbrellas of Cherbourg |
Speaking of streaming services, we discussed the type of films being released on these platforms and the quality of some of these films really does impact the way we see the cinematic experience. We shared some gems to watch on some of these platforms, no doubt getting value for money with our subscription fees. Some suggestions were:
The Two Popes
The Professor and the Madman
The Current War
The Aeronauts
Stan & Ollie
Mudbound
Marriage Story
 At this time and in this season, we asked whether we need content that will provide us with a laugh or a smile, a moment to be emotional or to provide a way to lighten our mood and our current state and in that vein we come to a key question.
What films do we have nostalgic affection for?
| | | | |
| --- | --- | --- | --- |
| Sound of Music | Lost Boys | While you were Sleeping | Pretty in Pink |
| Wonderful Life | Mary Poppins | St. Elmo's Fire | Ferris Bueller's Day Off |
| Pretty Woman | Goonies | Breakfast Club | Sleepless in Seattle |
| Muppets Christmas Carol | Dirty Dancing | Elf | Life of Brian |
| You've Got Mail | Footloose | Big | Captain Blood |
Many of us drifted to films watched in our youth (Sound of Music, Mary Poppins) or films watched in early teen years (the work of John Hughes being very popular, he was responsible for St. Elmo's Fire, Ferris Bueller's Day Off, Pretty in Pink and the Breakfast Club). From cheesy music-loaded feelgood films (Footloose and Dirty Dancing) to classic romantic comedies (While you were Sleeping, Sleepless in Seattle and You've Got Mail) created by Nora Ephron and featuring the work of Tom Hanks who is also in the classic film Big. Christmas also featured with recent favourites like Elf and the Muppets Christmas Carol interpretation of the well-known Dicken's seasonal story.
We ended our time together by sharing new films to watch or being reminded of old favourites to go back and view again and agreed that at this time an afternoon or evening spent watching a film seems like a good and valuable use of time. In his blog O. Renee went on to comment that, "Movies are also a good way to change your current emotional state, if you feel down just put on a happy and cheerful animated movie to lighten your mood, or if you need a laugh just throw on an amusing comedy movie, films always manage to cheer us up and that's another reason why we love them." And at this time, the authors of this blog post wholeheartedly agree with that statement.
'Why we love watching movies' O. Renee (9th May 2016) https://www.popcornoncouch.com/love-watching-movies/