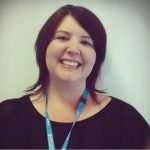 Jay Rixon is a Senior Manager in Access, Open and Cross-curricular Innovation and responsible for the MA or MSc Open qualification. In this post, Jay reflects on a staff-student online drop-in session titled 'Lockdown Likes' which was held on Tuesday 2nd June 2020. 
This period of lockdown has been punctuated with welcome initiatives that have been local, national and international. For this student and staff Open Programme drop-in session, we explored some of these initiatives that have seen a creative use of ideas, collaborative approach, technology, social media and entrepreneurial spirit. For this session we use Adobe Connect, where we can verbally exchange ideas and capture comments in a chat box making full use of this technology to connect in our Open Programme community. We opened the session discussing the different lockdown initiatives we have been exploring.
Events hosted by the National Theatre and The Globe had been really popular, as had the 'Show must go on' musicals. These events shared on fixed nights, such as a Thursday or Friday night had provided something to look forward to, a weekly fix of culture or escapism. Musicals like Joseph, Jesus Christ Superstar and Phantom of the Opera have really been enjoyed and no doubt sung along to (okay, perhaps I'm just speaking for myself!) The National Theatre's production of Jane Eyre, Treasure Island and One Man Two Governors had been watched by the session participants. A few people commented on the access to theatre that in non-lockdown times might not be feasible due to location, cost or mobility. The group felt there had been a certain amount of equalising of admission and experience to this type of event during this season.
A few of the more sporty among us talked about the active Joe Wicks, who has been hosting PE sessions at 9 am every weekday with some people working out with their kids and structuring their work and home-school day around these workout sessions.
We discussed how quizzes have become really popular – a group of friends coming together to put them on for one another, or a workplace hiring in an external company to deliver a team building quiz.  Then there have been quizzes on YouTube hosted by the National Theatre (Quiz night 1 and Quiz night 2) and cinema chains like Cineworld keeping their audience interested in film by hosting a quiz night (Cineworld quiz 1 and Cineworld quiz 2).
We also discussed the musical treats that have been created by musicians like Gary Barlow with his YouTube Crooner Sessions where he has been duetting with his old band mates and many a famous face.  These 5-10-minute videos have got people singing along and have re-awakened the love of an artist or old song. Sophie Ellis Bextor has also been providing lockdown kitchen discos giving people a chance to party through the night if they so wish – a colleague of mine has even purchased a disco bulb for her kitchen and Friday and Saturday nights are dedicated to turning the music up and getting on the family dancefloor!
Students and staff participating in the session shared about some of the local initiatives that have sprung up. Local independent bars taking booze orders through the week and delivering in time for the weekend, market traders who have started an online order business and have been delivering quality fruit and veg boxes or caterers with street food taking orders through the week for a weekend take-away option.  Then there's the mobile coffee bar making curb side lattes and iced beverages – providing treats that make life feel a little more 'normal' or having something to look forward to which feels like such a treat at this time. A little self-care to help support one's mental health is an important consideration, as its okay not to feel okay.
We went on to talk about local bakeries making and delivering cream teas, or pubs providing Sunday lunch options, or setting themselves up with mini shops to help support their neighbourhood, or the village shop that has been valued and treasured once again. A neighbour and I had a cream tea (albeit it at a safe distance) between rain showers, however it was delicious! (As my photo should no doubt evidence).
We discussed the sense of community support that has felt increased during this time and an increased appetite to support local businesses, understanding that many of them have diversified just to keep in business. One participant shared that their street had a socially distanced birthday party for a 70-year-old resident who could not have the big party planned but had something smaller and more special instead. Another person shared the Friday night jazz session that they have, where local musicians walk the streets in their neighbourhood with their instruments and portable amps and treat the neighbours to smooth jazz – often people come out with drinks to socialise at a distance and these were the type of things that were unlikely to happen before lockdown. Many people in the group agreed that their interaction with their neighbours or local community had been increased and improved during this lockdown season, and that was something many of us agreed that as we move forward, we did not want to lose.
These creative initiatives have given us something to look forward to and have provided experiences we would not have been able to access in a non-lockdown world. Some of them have given us a wider sense of community that might have been virtual or local – but that sense of connection has been highly valued at this time.