Just published on the blog of Oxford University Press is a piece by Paul-Francois Tremlett taking a fresh look at the work of foundational sociologist, Emilé Durkheim. He argues that we have tended to overlook some of his ideas, and looks at two examples – energy and contagion – from 1912's The Elementary Forms of the Religious Life:
According to Durkheim, the performance of ritual supplied so-called aboriginal society with the resources it needed to ensure the right balance between the generation of energy on the one hand, and the consumption of energy on the other. Durkheim, of course, could not have known how apposite this line of thought would be to we humans of the Anthropocene, a term coined to mark that moment in Earth's history when human impact on eco-systems (notably the extraction of resources for generating energy) now threatens the sustainability of all human societies.
You can read the full article here.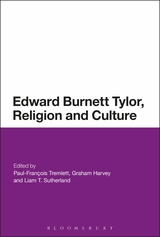 Don't forget that Paul-Francois was also one of the editors (along with our own Graham Harvey and Liam T. Sutherland of the University of Edinburgh) of a recent book which also re-assesses the work of a seminal early figure in the study of religion, Edward Burnett Tylor. Watch out for a video discussion on Tylor in the New Year, recorded at the BASR conference in Chester this September.