Back in 2017, the ICSPE Symposium on 'Physical Activity and Sport: Understanding the First Ten Years' took place in Germany and was well attended by many international presenters and delegates.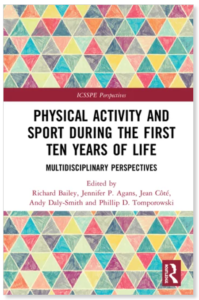 As part of the planned follow-up to the symposium, a Routledge book titled 'Physical Activity and Sport During the First Ten Years of Life' has been published and Dr Ben Langdown was invited to contribute a chapter on 'Developing a movement culture in the first 10 years' (Chapter 14).
The chapter focuses on stimulating young people towards physical activity and sport, explores the evidence underpinning fundamental movement skill (FMS) development, their role in physical literacy and how to observe, analyse and develop movement. The chapter provides an applied focus on best practice in primary education settings to support children towards sustained participation within a positive movement culture.
The book will be available from April 2021.
Congratulations to Ben!