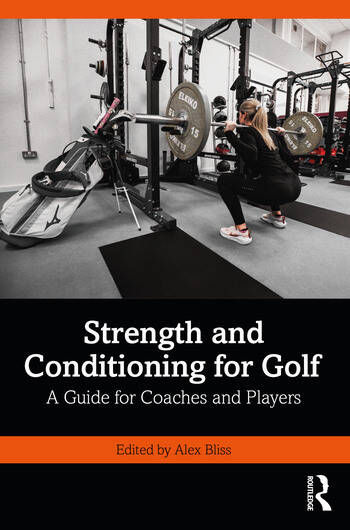 Dr Ben Langdown, a senior lecturer with #TeamOUsport was invited to contribute three chapters to a new Routledge book called 'Strength and Conditioning for Golf: A Guide for Coaches and Players'. Ben's applied strength and conditioning work with the West Midlands England Golf Under 18 Regional Squads provided inspiration and experience for his chapter on 'The Junior Golfer'. Here he discusses the considerations needed for training junior golfers and some common misconceptions around strength and conditioning in this cohort.
Click on the image to see full contents page: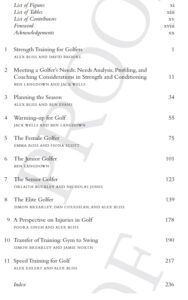 Ben's other two chapters, 'Meeting a Golfer's Needs' (focusing on conducting a needs analysis, profiling golfers and coaching considerations) and 'Warming-up for Golf' were co-authored with Dr Jack Wells of The Professional Golfers' Association. Their recent research provided an evidence base to share within both chapters and allowed them to suggest many applied and practical solutions to working with golfers in a strength and conditioning setting.
The book, edited by Alex Bliss, was launched in August 2022 and features contributions from various experts from the world of golf and strength and conditioning.
Congratulations to Ben and his co-author Jack!