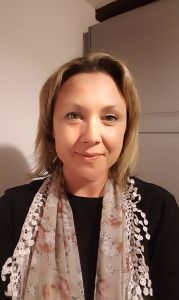 By Sarah Thomas
Are new and mass media nudging institutional secrecy into the open for a younger generation of Catholics? This is an interesting question to consider following the recent New York Times disclosure on 18th February this year; that the Roman Catholic Church has for years held a document containing a secret set of rules for priests who father children. Vatican spokesperson Alessandro Gisotti admitted to a New York Times journalist that "The Vatican has a secret set of rules for priests who break their vow of celibacy and father children…I can confirm that these guidelines exist…It is an internal document." Gisotti went on to state that the document "requests" that the father leave priesthood to "assume his responsibilities as a parent by devoting himself exclusively to the child." This disclosure is the first public acknowledgement by the Vatican that the Roman Catholic Church has an internal process for dealing with this most obvious transgression of the vow of priestly celibacy. Many biological children of priests (who have been trying to raise awareness about their existence by working with media outlets such as The Boston Globe since 2017), understandably feel it to be a ground-breaking moment.
It is also a particularly timely disclosure for my PhD research, that focuses on the phenomenon of Roman Catholic priests' children and their use of new and mass media. I first became interested in this phenomenon as a research topic because, as a child of an RC priest myself, I began to notice patterns and themes emerging when listening to and reading about other priests' children's stories. These included priest's children having experienced diverse forms of silencing behaviour from the Roman Catholic Church which caused isolation from their fathers – as well as from family, friends and communities – the same intention was behind: to keep the children hidden and unacknowledged.
My first contact with other priest's children was through Coping International, an online support group for the children of Roman Catholic priests, run by Vincent Doyle, who is the son of a priest himself. Doyle has been an active campaigner for the rights of priests' children since 2014. He was shown the Vatican's internal document containing secret rules for priests with children two years ago during a meeting in Rome, called by Doyle to discuss the relevant issues and their impact. It was Doyle who worked with The New York Times to bring this recent disclosure to public attention, and other media outlets across the globe picked up the story immediately, causing this article to become one of the most widely reported stories initiated by a priest's child so far.
What impact does this discovery have? The Roman Catholic Church's much studied response to the clerical sexual abuse crisis highlights their predisposition to close ranks and maintain a wall of silence during times of scandal. There are of course very real differences with criminal behaviour and arguably the simple breaking of a promise, but are patterns of response likely to be the same? This secrecy has been the church's attitude to priests' children's publicity so far, which is what makes the Vatican's admission of this secret document so different and interesting.
Preliminary results from my twenty two interviews with Roman Catholic priests' children point to the majority of them wanting change, and a de-stigmatising of the perception of them as objects of shameful transgressions. Comments on the Coping International closed Facebook page show how the majority of children active on the site welcomed The New York Times disclosure as an important milestone in their fight for recognition and acceptance.
While it would be naïve to think that one isolated media disclosure about Vatican guidelines will have any long lasting discernible effect on priests' children's lives (arguably the aspiration of Doyle and many members of Coping International), it nevertheless draws attention to a wider social movement that many more minority groups than priests' children are involved with, one that involves resistance, small power shifts and just maybe the possibility of eventual change. There is an observable pattern of individuals coming together as critical mass, as seen with the #MeToo Campaign and other contemporary challenging of institutional authority from groups, where these groups use social and mass media to challenge power 'horizontally', rather than trying to engage with traditional 'vertical' power structures (as in the hierarchy of the Roman Catholic Church). People are no longer remaining quiet because they are being told to from 'above'. Being kept as isolated individuals can lead people to feel powerless, but being part of a critical mass leads people to believe they can affect change.
A phenomenon within and outside this, that sparked my initial question, is the increased use of social media generally – particularly by younger generations – to live life more publicly by regularly posting on new media outlets, as well as embracing the immediacy of email and other forms of digital communication. If this tendency towards openness and immediate communication is coupled with continued resistance to institutional authority, and the power of institutional secrecy is slowly diluted by a generational predilection for living life more openly – where individuals have the power to publicly post their own experiences without having to go through traditional institutional gatekeepers – then perhaps future generations of priests' children will find current issues of shame and stigma melting away as institutional secrecy within the Catholic Church becomes unacceptable to younger generations of Catholics. After all, if a Vatican spokesperson unwittingly pinging an email across the pond can result in a worldwide disclosure for priests' children, then surely anything is possible?