A couple of months ago a news item on the OU Home page caught my eye. It was the launch of a Commercial Challenge competition for researchers and research students who had come up with a business idea as a result of their work. Entrants to the competition would get training on Intellectual Property and Academic Enterprise, and could then put together a proposal for a short project to explore the feasibility of their idea.

There were two £2000 prizes on offer to research students, which would allow the winners to cover any costs incurred while they were carrying out the project. The competition was linked to the EPSRC – the Engineering and Physical Sciences Research Council – which might not be the first place a creative writer would think of looking for funding, but I figured I had nothing to lose by having a go. 
I'm three years into a part time PhD in Creative Writing, working on an historical novel set in 17th century Edinburgh, and recently I've been thinking about ways of using the knowledge I've gained. I worked for many years in Sales and Marketing before moving into Higher Education, and I'm interested in the idea of creative entrepreneurship. I'm also a bit of a gadget freak, and am excited by the educational potential of technology such as smartphones and tablet computers. The last couple of years have seen the arrival of some brilliant iPad apps, such as Faber's app version of T S Eliot's The Wasteland, complete with PDFs of one of Eliot's early drafts, annotated by W H Auden. All these elements – my research, my interest in entrepreneurship and my enthusiasm for gadgets – came together in the idea of a short Creative Writing course delivered in an app format. Because the focus of my research is Historical Fiction, I decided to propose an app specifically on that genre. 
The training sessions were very useful, but it was clear that most of the other candidates were from disciplines such as computing and engineering – the areas most likely to product inventions with a commercial application. Sometimes in the Arts and Humanities we have a tendency to think that we don't produce a commercial 'product' (apart from the lucky few who write a best-seller) but in actual fact there is a potentially huge market for the knowledge and expertise we all have. That's what I told myself as I put my proposal together. 
I was delighted to hear that I'd got through to the final round of the competition. This meant I had to pitch my idea, Dragons' Den-style, to a panel of experts. Although this was a bit nerve-racking it also proved a useful process, as the panel gave me some practical and encouraging advice about my idea.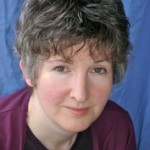 Later that day I got an email telling me my idea was one of the winners – a brilliant, if unexpected, result! I'm now about to embark on my project. My three main objectives are to map out the course content in more detail, conduct some market research to identify customer needs and work with developers to get a clear idea of the costs of producing the app. I'd be delighted to hear from anyone who'd like to contribute their views to the market research: if you're interested in being involved please email me on Heather.Richardson@open.ac.uk