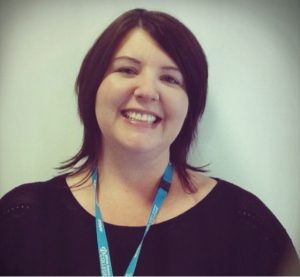 Jay Rixon is a Senior Manager in Access, Open and Cross-curricular Innovation and responsible for the MA or MSc Open qualification. In this post, Jay reflects on a student/staff online drop-in session titled 'Top Telly Talk' held on Tuesday 5th May 2020. 
During this season of lockdown activities that support our well-being have spiked, with people seeking out opportunities to work-out, to escape into a world of books and read, or to find solace in the kitchen while baking and cooking. One pastime that has seen massive uptake is the world of TV and by TV, I mean, 'telly', watching live, catch-up, on-demand or streaming.
Since the lockdown began watching live broadcasts has increased by 17% and since March of this year there have been an estimated 4.6m new signups to subscription platforms such as Netflix, Amazon and the new kid on the block Disney+. Apparently In the UK, Netflix is the market leader with 12.4m subscribers and Amazon's Prime Video ranks second with just over 7 million subscribers.
In this student and staff drop-in session we discussed the question 'Is TV still a thing?'
People in the discussion reminisced about the days when there were just a few channels to watch on TV, and the family gathered around the one TV in the living room and shared the viewing experience. In stark contrast these days many people shared that they watched TV on their smartphones, tablets and smart TV's often watching alone. Or that family members would watch different content separately, that notion of sharing the viewing experience well and truly gone. They also said they were not watching programs 'live' but rather on catch-up so they can make the content fit their lives and schedules.  In this conversation we also discussed the statistic (according to Ofcom) that 'the average British person watches nearly five hours of video a day, on TVs, laptops, phones and other devices'.
Initially this seemed like a high figure but many of us also admitted that we use 'TV' as background noise, as a little extra sound or company, a trend that is slightly more widespread than you think. Sometimes described as 'numbing' where people watch content as low level distraction, while getting ready, doing tasks around the house, or even falling asleep.
At this rather strange and surreal time the notion of curating what you are watching has certain appeal. In a recent Guardian article 'The age of comfort TV' one millennial was discussing her streaming choice of an American sitcom, commenting "I just don't feel like watching anything else because I love the warmth and comfort that comes from the show".
In the same article, it discussed the most popular shows on Netflix were not the flagship dramas like The Crown (reportedly one of the most expensive TV shows ever made) rather shows like Friends, The Office, Big Bang Theory and The Gilmore Girls. Programs that feel friendly, reassuring and "where no matter what happens, at the end of 30 minutes, everything's gonna turn out OK".
Our next question in our 'Top Telly Talk' was 'What makes a good programme to watch?' The student and staff group discussed compelling story lines are crucial, interesting and well-rounded characters help maintain our interest and something with a few plot twists, turns and unexpected moment keep us hooked to a show.
Right now, what many of us wanted was escapism viewing, these were some of the shows being watched, under our next question What is the must-watch TV?
Liar
The Assassination of Versace
Keeping 

Faith

Killing Eve
Game of Thrones

A Very Peculiar Practice
Outlander
The Stranger

Our Friends in the North
Ozark
House of Cards

Blackadder

Red D

warf

Father Ted

Grey's Anatomy
As you can see some of these shows are recent and some are much older, which chimes with the Guardian article 'The age of comfort TV', that people might come to these on-demand streaming platforms for the 'shiny new stuff' but they stay for the old reliable.
To end our drop-in session, we discussed 'Will streaming change the way we watch TV?' the answer seems to be yes, of course, we have more choice than ever at the touch of a fingertips, across a range of devices and platforms. We have moved into that 'I want it now culture' rather than waiting a week for a new episode of our latest drama. In fact, many people admitted they would not watch a new drama without having a few episodes to watch or 'binge' on.
We also touched upon our ability to stream or watch content on demand and the hidden cost of it, on the environment. In 2019 Netflix global energy consumption increased by 84% a total of 451,000 megawatt hours- enough to power 40,000 averages (US) homes for a year. While the company matched 100% of its 2019 non-renewable power use "with renewable energy certificates and carbon offsets" those figures are still an unfortunate side-effect of streaming that we are only beginning to understand.
Traditional 'telly' might not still be a thing, however, our reach on a range of platforms and our ability to consume content is clear. We have an appetite and it appears to be growing, especially at this time and season. The ease that we have across a range of devices to dive into a new show and be distracted was highly valued. A show where we can watch an old favourite and find comfort in well-known characters, familiar plots and conclusions was recognised and welcomed.
These articles helped inspire discussions for the staff and student 'Top Telly Talk' drop-in session and this blog post.
The real problem with your Netflix addiction? The carbon emissions- Arwa Mahdaw