Dr Nichola Kentzer, along with Associate Lecturer (E235), Jo Horne, recently published an article in the Journal of Physical Activity and Health. The article was a systematic review examining UK based research on informal carers and their physical activity levels. More detail on the review can be found in this OU Sport and Fitness Blog post, written by lead author Jo.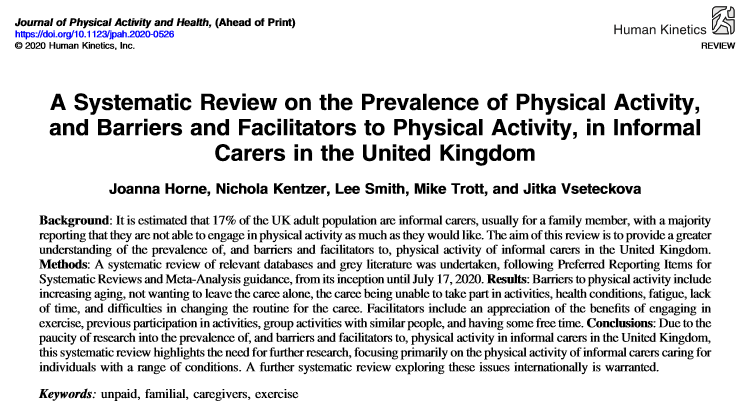 The authors, from The Open University and Anglia Ruskin University, are currently undertaking further reviews examining international literature on the same topic.
Congratulations to Nichola, Joanne and their co-authors!