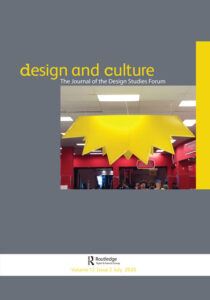 Design and Culture
This journal Design and Culture might we worth a look. There are a multitude of questions about how Design plays out in topical issues of Culture and cultures.
Art is sometimes enshrined as the embodiment of Culture; reposing timeless and universal. Another 'culture' relative to time, place and people, fights for space as nation flags are unfurled. Design is right there as culture becomes political. Good design is universal, although ultimately driven by custom and use.
Design, as much as Art, is a part of debates about Culture – race, nation and art; bubbling in the public sphere. One position is taken by Munira Mirza, Director at the Downing Street policy unit and leader of the recently formed Commission on Race and Ethnic Disparities. Her 2012 book The Politics of Culture: the case for Universalism sets the scene for a political battle. Universal high art, high culture is a canon of excellence guarded by a political elite, and employed to persuade and control. The path to excellence is set down and deviant diversity is tolerated and even celebrated; no discrimination in view, goes Mirza's argument.
This may be at odds with ideas and ideals at a 'comprehensive university' articulated by the Open University VC Tim Blackman in 2017, whose members can defy the margins of known intention and routes to excellence in discovering new ways of looking and doing.
What part does Design play in this battle of Culture? Is it the universal necessity – things, services and institutions, large and small, which work for us individually and collectively? Can Design like Art convert individual things from "contingency to necessity, dependency to freedom" (Terry Eagleton, 2000 The Idea of Culture p55)?